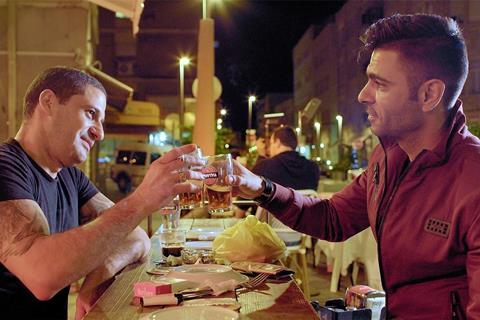 Cohen Media Group has added five titles to its Cannes virtual market slate including the market world premiere of documentary Breaking Bread.
Beth Elise Hawk (Eye Candy, I'm Rick James) directed the profile of Dr. Nof Atamna-Ismaeel, the first Muslim Arab to win Israel's Master Chef who uses the platform to build cultural bridges and invites Arab and Jewish chefs to a cooking event in Haifa, Israel.
Cohen Media Group acquired US rights to the film before the market and plans a theatrical release this year. On Monday it emerged that Cohen and wholly-owned Curzon jointly acquired UK and North American rights to Fernando Trueba's official selection Forgotten We'll Be.
Cohen's senior vice-president of international distribution, Liz Mackiewicz, will handle worldwide sales on Breaking Bread as well as restored versions of four films from the Joan Micklin Silver Collection.
The latter collection comprises Silver's 1975 feature debut Hester Street starring Carol Kane as a Jewish immigrant who arrives in New York with her son in the late 19th century and struggles to assimilate. Steven Keats also stars.
Jeff Goldblum stars in the 1977 drama Between The Lines, about the carefree staff at an alternative Boston newspaper whose lifestyles are about to change when a major publisher buys them out.
1978 prison drama On The Yard stars John Heard, Thomas G. Waites, Joe Grifasi and Lane Smith in the story of a con artist who falls foul of the head of a prison gang.
A Fish In The Bathtub from 1998 stars the late Jerry Stiller as a man who refuses to remove a pet carp from his bathroom. His stubborn ways forces his wife to move in with their married son (a young Mark Ruffalo), who in turns enlists his sister to get his parents back together. Anna Meara and Jane Adams round out the cast.