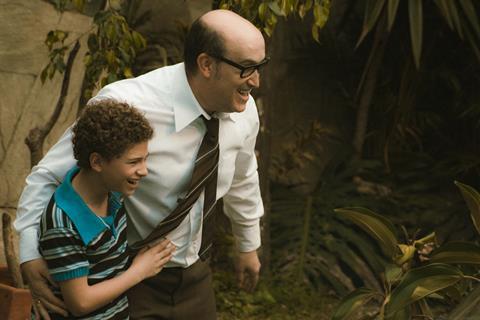 Curzon and Cohen Media Group (CMG) have secured UK and North American rights to Fernando Trueba's Forgotten We'll Be in a deal with Spanish sales agency Film Factory Entertainment.
The Columbian drama was part of the official selection for this year's cancelled Cannes Film Festival and marks the first joint acquisition across both territories since CMG acquired Curzon last December.
Theatrical release is planned in the UK and US in 2021. The deal was negotiated by CMG's Robert Aaronson and Film Factory's Vicente Canales.
Trueba's Belle Epoque won the Oscar for best foreign-language film in 1993. Forgotten We'll Be is an adaptation of a popular 2006 novel by Colombia's Héctor Abad Faciolince. Inspired by true events, Javier Cámara, whose credits include Talk To Her, plays a doctor-turned-human rights activist who runs for mayor of Colombia's Medellin with tragic consequences. The film also stars Juan Pablo Urrego, Patricia Tamayo and Aida Morales.
It is produced by Dago García Producciones for Colombian broadcaster Caracol TV, which fully funded the feature.
The acquisition marks the second collaboration between CMG and director Trueba, whose The Artist And The Model was released by the company in 2013.
This year's Cannes has been cancelled due to the ongoing Covid-19 pandemic but the Marché du Film Online launches virtually today (June 22).