A Universal spokesperson declined to comment on Tuesday evening following a report in the Wall Street Journal that parent company Comcast was lining up as the latest suitor to woo Jeffrey Katzenberg in a possible acquisition worth more than $3bn.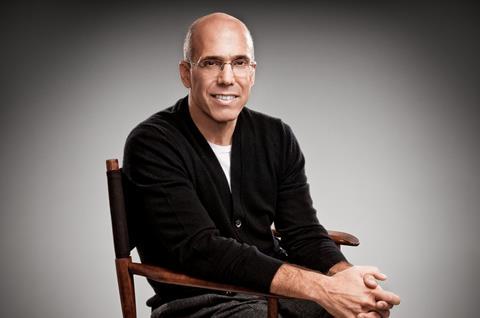 Katzenberg has sought a buyer for some years for his DreamWorks Animation stable, which created the Shrek, Madagascar, How To Train Your Dragon and Kung Fu Panda franchises.
However the studio is in the process of a restructure after laying off roughly one-fifth of its workforce in Janaury 2015 following a string of flops with Penguins Of Madagascar, Mr. Peabody & Sherman, Rise Of The Guardians, and Turbo.
Last month the mogul told the Morgan Stanley Technology, Media & Telecom Conference in San Francisco that he fantasised about a merger with Paramount Pictures.
Now the suitor of the month is Comcast, which according to the report values DreamWorks Animation considerably higher than its current market value of $2.3bn.
A deal would position make Katzenberg stablemates alongside Comcast's Universal Pictures, which distributes Chris Meledandri's Illumination Entertainment, the pipeline behind the world-beating Minions property.
Whether a Comcast acquisition would create an animation powerhouse big enough to rival Disney would remain to be seen.
What it would presumably do is provide a permanent distribution home for Katzenberg, who struck a deal for Fox to distribute his films worldwide across theatrical and most platforms through the end of 2017 after the deal with Paramount expired at the end of 2012.
Dreamworks Animation could not be reached at time of writing.