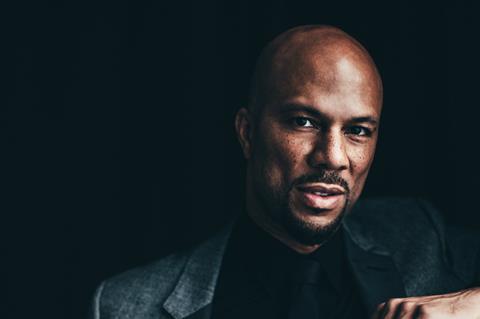 Continuing to expand its roster of TV talent, Lionsgate has signed an overall television deal with rapper turned actor and producer Common and his Freedom Road Productions.
Covering the development and production of new series, the deal extends Lionsgate's relationship with Common, who starred in instalments of the company's John Wick and Now You See Me feature franchises.
Common is currently starring in and serving as an executive producer on Showtime series The Chi. He also recently appeared in HBO TV movie The Tale. His upcoming features include Here And Now, A Happening Of Monumental Proportions, Hunter Killer (from Lionsgate's Summit label) and The Hate U Give.
Other talents recently added to Lionsgate's television stable include Justin Simien and Yvette Bowser, Eric and Kim Tannenbaum, Courtney Kemp, Eugenio Derbez and Ben O'Dell, Jenny Bicks and John Goldwyn.
Lionsgate executive vice-president and head of worldwide scripted television Chris Selak commented: "We're thrilled to have the talented multi-hyphenate Common join our television team along with his longtime manager and producing partner Derek Dudley, president of production Shelby Stone and creative executive Melisa Resch. Common's expertise from working across all different artistic platforms offers a rich and exciting creative vision to our group. We look forward to the bold, premium content Freedom Road Productions will bring to our deep and diverse television slate."
Common added: "I'm proud to expand my relationship with the innovative content creator Lionsgate. The studio offers a collaborative, creative freedom that is unique in the entertainment industry, which makes them a perfect partner for Freedom Road Productions. I'm looking forward to teaming up with Kevin [Beggs, Lionsgate Television Group chairman], Chris and the Lionsgate collective on exciting and fresh television programming."