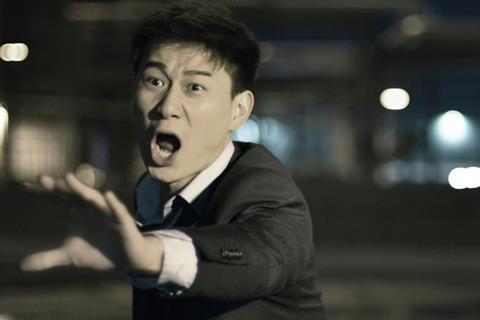 Los Angeles-based Motion Picture Exchange (MPX) heads into next week's AFM 2021 Online and will aiming to entice buyers with a sales slate led by completed sales titles The Possessed and Take The Night.
Supernatural horror thriller The Possessed is directed by Chris Sun and tars John Jarratt of the Wolf Creek franchise as a man with the gift of exorcism who has made a career out of banishing demaons from clients' lives.
As the number of possessions increases he fights to keep his loved ones safe and soon recognises a dark gift within his nephew's girlfriend. He must call upon his experience and his young relative's untrained powers to uncover a demonic deception at play. Giddy Up Films and Nexus Film Studios are the production companies.
English-language heist thriller Take the Night (pictured) from director Seth McTigue centres on an embittered heir who organises a kidnapping of his younger brother on his birthday as he prepares to inherit the family fortune. However the criminals the older man has hired to do the job are more cunning than he imagined and are about to reveal their master plan. Julien Bourgon, Mark Heidelberger and Franco Sama served as producers.
MPX has also boarded global sales rights on We Burn Like This, a coming-of-age drama written and directed by Alana Waksman which stars Madeleine Coghlan and Devery Jacobs; holiday romance We Too Together by Deborah Hadfieldn; sci-fi thriller You Might Get Lost from director James Eaves; horror-thriller Deep Hatred by Daniela Carvalho Ale McHaddo; and urban drama Marcus featuring WWE's Paul Wight and directed by J.R. Poli.
"Despite AFM being virtual again this year," said Ryan Bury, SVP of acquisitions and sales for MPX, "the market cycle continues to be an important launchpad for new sales. We are excited to be premiering our newly completed slate of titles into the marketplace, whether in person, virtually or otherwise and are glad to be utilising the AFM platform to help usher in these new films."
Founder and CEO James Andrew Felts and Bury launched MPX in late 2019.