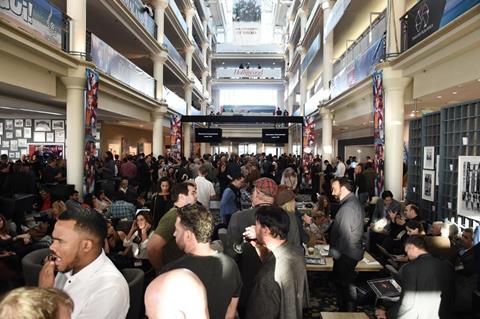 Top executives from Constantin Film, Thunder Road, FilmNation, Millennium Media, and Protagonist Pictures will take part in 2022 AFM's sessions, market heads said on Friday (October 14) as they also highlighted LocationEXPO.
The in-person 43rd edition of AFM in Santa Monica will host more than 30 sessions featuring more than 100 speakers from November 2-5 at the Loews Hotel. Market heads have brought the Finance Conference sessions back to the AFM hub after staging them at Fairmont Miramar for some years prior to the pandemic.
As previously announced, AFM programming will kick off with Finance I: Risk Takers featuring Jason Cloth of Creative Wealth Media / Bron; Basil Iwanyk of Thunder Road Pictures; Laura Lewis of Rebelle Media; and Milan Popelka of FilmNation.
Later that day Finance II: Strategies for Today's VOD Dominated World will take place with Maxime Cottray, EVP, production and finance at XYZ Films; Peter Graham, principal of 120 dB Films; and Deirdre Owens, VP of production incentive financing at Cast & Crew, which is presenting all the sessions. Screen's Jeremy Kay will moderate the panel.
Inspiration is Everywhere: Accessing & Adapting Existing IP for the Screen brings together Margaret Boykin, VP of development, film and television at Ubisoft Film & Television; Charles Hopkins, director of development and production at Concord Originals; and James Vanderbilt, CCO of Project X Entertainment.
Sessions on November 3 include Forecasting The Future For Independent Film featuring David Fannon, EVP, distribution and president of Chicken Soup For The Soul Entertainment and president of Screen Media Ventures; Constantin Film president and chairman Martin Moszkowicz; and Ashley Stern of Picture Perfect Federation and president of Federation Entertainment of America.
The theatrical Marketplace Recovery for Independent Films session will bring together Roadside Attractions co-president and co-founder Howard Cohen; Millennium Media president Jeffrey Greenstein; and IFC Entertainment SVP acquisitions Scott Shooman.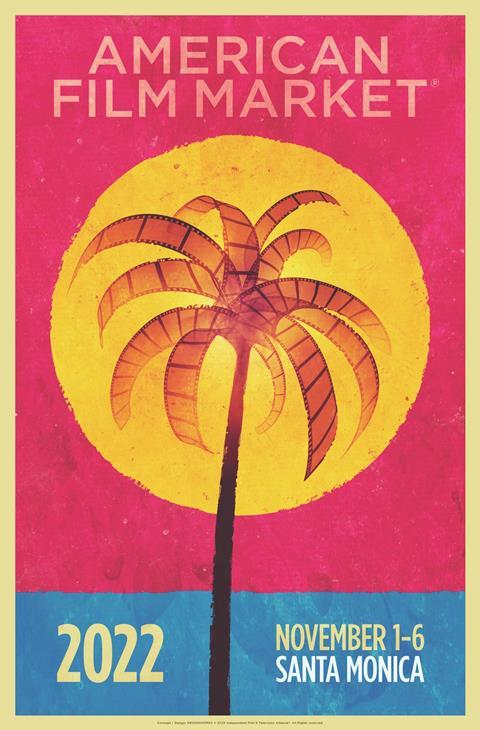 Jeff Annison, Legion M co-founder and president, will be talking on The Innovators panel alongside Lindsey Ramey, head of global film at Wattpad Webtoon Studios; Richard Botto, Stage 32 founder; and Alex Ferrari, founder of Indie Film Hustle.
Demystifying the Global VOD Landscape on November 4 features Nick Isaak, Gravitas Ventures VP of sales; Peter Jarowey, partner and CEO at Vertical Entertainment; Jason Pfardrescher, Well Go USA EVP of digital distribution; and Kent Sanderson, president of acquisitions and ancillary distribution at Bleecker Street and co-president of Decal.
Independent Features with Big Profit Potential will hear from Miranda Bailey, CEO of Cold Iron Pictures; Brian Beckmann, CFO of Arclight Films; George Hamilton, CCO of Protagonist Pictures, and Pip Ngo, (SVP of sales and acquisitions at XYZ Films.
The Producer / Sales Agent Dynamic features Film Mode Entertainment president Clay Epstein; Highland Film Group COO Delphine Perrier; Mary Jane Skalski, producer and president of production at Echo Lake Entertainment; and Mimi Steinbauer, president and CEO of Radiant Films International.
LocationEXPO at AFM will welcome film commissions, government agencies and production service companies from more than 30 countries including the US, Egypt, Kauai, Malaysia, Malta, Sao Paolo, Thailand, and Tokyo.
AFM participants can also attend panels and presentations from LocationEXPO exhibitors and partners such as The Italian Trade Agency, The Polish Film Institute, The North Finland Film Commission, and the Louisiana Office of Entertainment Industry Development.
The Finance Conference takes place from November 2-5 while AFM runs from November 1-6.