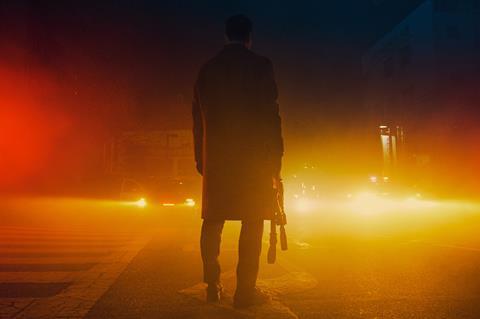 South Korean sales company Contents Panda is threatening to take legal action against local investor/distributor Little Big Pictures, which has sold worldwide rights to Berlinale title Time To Hunt to Netflix, despite existing deals with more than 30 countries.
Little Big Pictures announced today the Netflix deal on the dystopian thriller, directed by Yoon Sung-hyun, with stars including Choi Woo-shik (Parasite) and Lee Je-hoon (I Can Speak).
The company cited the World Health Organization's March 11 declaration of Covid-19 as a pandemic, saying it took into consideration "various ways to show audiences Time To Hunt in the safest and most effective way" and chose to go with Netflix's proposal to release the film from April 10 in more than 190 countries and subtitled in 29 languages.
Netflix also included Time To Hunt in a slate announcement today about upcoming Korean content, coming on the heels of its internationally popular Korean series, such as period zombie thriller Kingdom and North-and-South Korean romance series Crash Landing On You.
"We're getting protests from buyers around the world," said Danny Lee, director of International Business at Contents Panda, speaking to Screen. "We pre-sold the film to 20 countries, which Little Big Pictures announced to local press along with news of the film's invitation to Berlin, where we did additional deals to more than 10 other countries. They were told on a regular basis as it was happening. There are companies who have already sent payment, and companies we have already sent all the marketing materials to."
According to a statement from Contents Panda sent to press today, the company signed a world sales rights deal with Little Big Pictures on January 24, 2019, got the film to Berlinale Special Gala – where it was the first Korean film to be invited to the section – sold it to more than 30 countries and were "looking at concluding agreements with 70 countries."
The sales company is also one of the investors in the film and claims Little Big Pictures delivered a "one-sided termination of the contract through verbal notification at the beginning of March and sent us a written notification in mid-March, which was done without having sufficient discussions with Contents Panda."
Contents Panda communicated back that "the one-way termination of the contract was impossible with ongoing and so far concluded global sales agreements".
The sales company then offered alternative solutions such as "dividing the theatrical release and streaming territories, or finding the best timing for worldwide release", but Little Big Pictures "sent out official statements to investors announcing the fact that they are signing a global agreement with an OTT media service company, leaving Contents Panda, one of the investors of the movie, out of the recipients".
Contents Panda added that "despite international distributors, who were getting ready for their theatrical releases, saying that they were not willing to terminate the agreements, Little Big Pictures enforced its dual contract with Netflix. Such unilateral action not only causes financial damages to our company, but also leaves us in the position of losing all the faith and trust that we have built in the global film industry for years. Such damage cannot be simply calculated to any amount or number, and it is an act that harms the reputation of not only our company, but also the Korean film market itself."
In a late-breaking statement, Little Big Pictures said a force majeure event [the Covid-19 pandemic] legally voids their contracts, making the Netflix deal valid.
Little Big Pictures stated: "This deal was an unavoidable situation if only to decrease the damages to film companies around the world in a situation where cinemas worldwide have closed their doors," and went on to say they had made email offers of compensation to buyers before the Netflix deal went through. "In the case of some overseas importers, they showed responses that this was fortunate."
The company says it is willing to take legal action to counter any taken by Contents Panda.
The film was originally scheduled for a February 26 local theatrical release, which was cancelled in the face of Covid-19 warnings the same month. The Netflix deal includes Korea.
The streaming company's last communication with Screen about the disagreement was to say, "Netflix and Little Big Pictures believe that it is a great opportunity for Time To Hunt to meet more fans in over 190 countries" and deferred to Little Big Pictures.
"Korean films' profile was high as the sky with the success of Parasite, and this completely throws cold water over everything," said Lee. "We're worried about the precedent this leaves for the future of Korean films. It's shameful. We're trying to work it out. We have to fight for our distributors."
Contents Panda has also previously sold films such as Yeon Sang-ho's superpower comedy Psychokinesis (2018) and nuclear disaster film Pandora (2016) to Netflix for exclusive worldwide rights excluding South Korea.