Georgia enters Karlovy Vary winner for consideration for the Best Foreign-Language Film Oscar, which has also seen submissions from the Netherlands and Japan.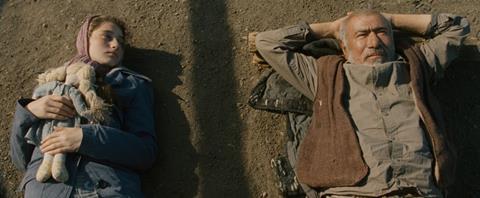 Georgia, the Netherlands and Japan are the latest countries to submit entries for the Best Foreign-Language Film category at the 87th Academy Awards.
Georgia has nominated Giorgi Ovashvili's Corn Island, which picked up the Crystal Globe at the Karlovy Vary Film Festival in July.
The co-production between Germany, France, Hungary and Kazakhstan is a mostly silent portrait of an old man and his granddaughter attempting to grow crops on a small patch of land in the middle of a river,
The film was chosen for the Oscar race by a special committee that includes members of the government, as well as cultural and film industry organizations.
Dutch feature film Accused (original title Lucia de B.), directed by Paula van der Oest, has been chosen as the official entry from the Netherlands.
It marks the second time one of her films will be the Dutch submission for the Oscars - in 2002, Zus&Zo was nominated but did not win.
Based on one of the most controversial court cases in the Netherlands, Accused centres on a nurse sentenced to life imprisonment for allegedly having killed at least seven babies and elderly people. But it proved a miscarriage of justice and the guilty verdict was eventually reversed.
In addition, Japan has selected Oh Mipo's The Light Shines Only There as its Oscar contender.
Based on a novel by Yasushi Sato, the film an unemployed man's romance with his friend's emotionally damaged sister and won the best director award at the Montreal World Film Festival earlier this week.
On Jan 15 2015, the Academy of Motion Picture Arts and Sciences (AMPAS) will announce which five films have been nominated from all of the international entries to go forward in the final line-up to compete for the Oscar for Best Foreign Language Film.
The Academy Awards will take place on Feb 22 2015 in the Dolby Theatre, Hollywood.