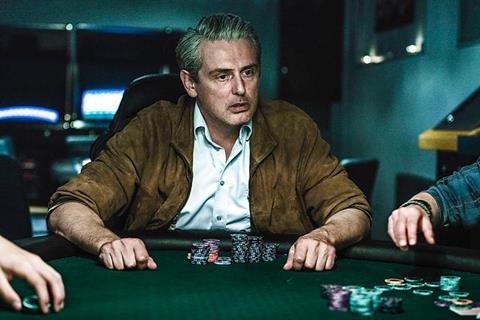 The ninth edition of CPH PIX in Copenhagen will open with the world premiere of Christian Dyekjaer's Copenhagen-set dramatic thriller All In on Sept 27.
Dejan Čukić plays a gambling whose house of cards crumble when his estranged 19-year old son is in debt to local gangsters.
"We're thrilled to open the festival with a local film, again" says festival director Jacob Neiiendam.
"The film not only features powerhouse acting, our capital also plays a prominent part in the atmospheric thriller-drama."
The festival, which runs Sept 27-Oct 11, will present at least 14 new local features, also including Locarno award winner Winter Brothers by Hlynur Palmason, Birgitte Staermose's ballet drama Darling with has its world premiere at the BFI London Film Festival, Mehdi Avaz's drama While We Live, and Max Kestner's sci-fi Man Divided.
The festival's family and school programme, Buster, will open and close with two Danish films: Lotte Svendsen's What a Circus and the animated The Incredible Story of the Giant Pear. The box-office proceeds from these screenings will be donated to Save the Children.
The festival's main prize, the New Talent Grand PIX, goes to a first-time feature film director.
This year's nominees are:
Winter Brothers, Hlynur Pálmason
Summer 1993, Carla Simón
Lemon, Janicza Bravo
Montparnasse Bienvenue (Jeunne Femme), Léonor Serraille
Custody, Xavier Legrand
I Am Not A Witch, Rungano Nyoni
The Desert Bride, Cecilia Atan and Valeria Pivato
Oblivion Verses, Alireza Khatami
The Nothing Factory, Pedro Pinho
Soldiers. Story From Ferentari, Ivana Mladenovic
The full festival lineup is announced Sept 12.