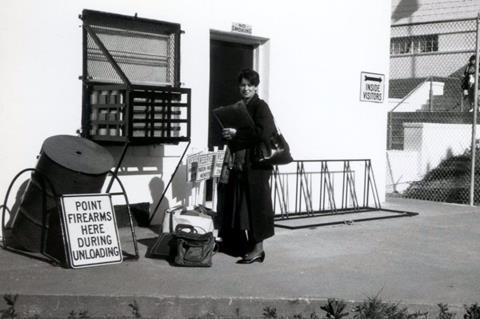 Copenhagen's CPH:DOX is launching its first digital festival today (March 16), after the physical festival was cancelled on March 11 due to the Danish government's COVID-19 national shutdown.
Festival organisers are working with digital platform Festival Scope and will offer at least 40 films for public viewing. The films, of which nearly all will have a director pre-recorded Q&A at the end of them, are being offered only to viewers with a Danish IP address.
Tine Fischer, director of CPH:DOX, told Screen that the films will be on offer for 10 days, and the festival will offer also about 18-20 talks and debates (mostly in the Danish language) in that public programme. WebinarJam is the platform for the talks. Edward Snowden's talk will be in English, as will Peter Galison's talk about black holes; Laverne Cox may join in a talk about Disclosure, a documentary about the lives of transgender people on film and TV.
Viewers who had purchased tickets for film screenings in Danish cinemas are able to get refunds on those tickets or swap them for the digital screenings, which will cost €6 each and have a limited number of tickets available for each film.
The full list of films will be revealed later today but some of the titles include opening night film The Fight For Greenland by Kenneth Sorrento; Love Child by Eva Mulvad; The Kingmaker by Lauren Greenfield; iHuman by Tonje Scheel; Bloody Nose, Empty Pockets by Bill and Turner Ross; Oliver Sacks: Citizen K by Alex Gibney; His Own Life by Ric Burns; Collective by Alexander Nanau; First And Last Men by Johann Johanssson; and The Earth Is Blue As An Orange by Iryna Tsilyk.
International accredited industry guests – to whom the festival is not offering refunds on their industry passes – will be able to watch an even wider selection of films (about 150 titles) on Cinando. More about industry plans below.
CPH:DOX had previously worked with Festival Scope Pro, the company's industry platform, and is now working with its public-facing platform for the first time. Festival Scope has had similar experience working on public ticketed events for Venice as well as the ArteKino festival.
"We are starting with the 40 films and then if we can, we'll make it into a bigger programme," Fischer told Screen. The CPH:DOX public audience for physical screenings is huge – 2019 saw more than 110,000 admissions. She added, "we have to see if they want to do it digitally."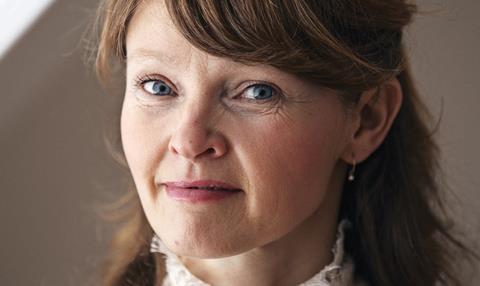 Fischer said she had been very impressed by the film teams' response to the offer of digital screenings – of course the festival had scrambled quickly to renegotiate with each film, from a simple license to screen at a public festival three times to streaming/VOD rights. "That night when the country was closed down we started calling producers at 10pm, most of them just said 'yes, we'll figure it out.'"
For example, Alex Gibney convinced HBO to let DOX offer the online Danish screening of his new film Crazy, Not Insane, a film about serial killers that would have been a world premiere at SXSW.
"It's not an ideal situation to run a festival like this," Fischer explained. "But the communal support from the industry is just massive."
As previously reported, CPH:DOX juries are watching their selections remotely and will deliberate tomorrow (March 17) and those prizes will be announced online on Friday as planned.
Industry plans move online
Perhaps in even choppier untested waters, CPH:DOX is offering a wealth of its industry activities online later this week. Exact details are still being worked out day by day.
A few days before the Danish shutdown, Katrine Kiilgaard, CPH:DOX head of industry and training, had started thinking of a digital "plan B" with the industry team and its external curators.
"It's a coordination nightmare to say the least," she said with a laugh, about juggling hundreds of people around the world in different time zones, with different tech set-ups, using multiple online platforms.
As with the public talks, the conference programme will use WebinarJam as its online platform. For the FORUM pitches and meetings, the CPH:DOX team is still testing to see what is "the most stable, well functioning platform for that." They will need a platform that enables presentations, including videos of project trailers, as well as a platform that can handle many different private meetings at the same time. "We are trying to figure out what is the most simple way to achieve this," Kilgaard added.
She and FORUM head Tereza Šimíková have had a lot of industry decision-makers confirm they still want to watch the online pitches and take part in online meetings. "You might not have a room of 300 observers, but you will still have some essential people listening and doing meetings," Kiilgaard noted. "There has been lots of positive feedback on us trying to do it this way."
A few FORUM teams have said they aren't comfortable pitching digitally, but most of the 34 projects agreed to go ahead with the new plan, pitching from their homes. Pitches will run today and Tuesday, with meetings running Wednesday and Thursday.
"We will create a manual of best practices, how to best do a digital pitch, what are the tech requirements, how do you attend a virtual meeting," Kilgard noted.
That kind of resource could also be very valuable to other festivals and markets who will follow with digital plans.
As for CPH:CONFERENCE, there are still five themed days planned (Science, Art/Tech/Change; Disruption; Making Media Matter; The Future). Each of the five curators is contacting their day's speakers to revise the programme and do it digitally, in slightly reduced times each day. CPH:DOX also hopes to record those sessions for industry that can't watch them live.
The CPH:LAB is also running this week in a digital format, with mentoring happening in an online platform and final presentations to be done on Thursday to the online investment community at kaleidoscope.fund.
Fischer and Kilgaard both paid tribute to their hard-working teams, all forced to work from home. Fischer said, "It's more difficult with everyone working remotely but the good thing is that the organisation was already there. Each department starts every morning with a call and they coordinate the plans together, and then we are on the phone or WhatsApp all day long."
While the financial hit to the organisation will be evaluated later, Fischer might even be able to see a silver lining in this year's emergency response. "The good thing about having had to do this solution in a super stressed way, we are going run the festival in a much more digital way than we did. We always had more digital ideas about offering films to the rest of the country, and we never managed to do it…This digital solution should never kill the cinema and festival experience. But I think we can run some industry activities in some different ways from now on. There are interesting things to learn from it."