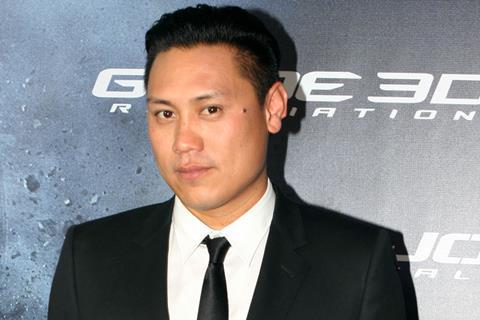 Los Angeles-based Ivanhoe Pictures has confirmed it is planning a movie about the Thai cave rescue, which has gripped global media since late June, with Jon M Chu lined up to direct.
Chu recently directed Crazy Rich Asians, scheduled for an August 15 release, for Ivanhoe parent SK Global and Warner Bros. Based on Kevin Kwan's novel, the film is one of the first Hollywood productions to feature an all-Asian cast.
An Ivanhoe spokesperson confirmed Chu's involvement in the Thai project and said the company "is in talks with various parties", understood to include the Thai government and major studios, about optioning the story.
All 12 schoolboys and their football coach were rescued earlier this week from the cave in Northern Thailand, following a mission involving international divers and Thai Special Forces. They had been trapped by rising floodwater since June 23. One of the divers, a former Thai Navy SEAL, died on the return trip through the caves after delivering oxygen to the boys.
The Ivanhoe project would be the second based on the daring rescue mission following an announcement on Tuesday from faith-based production company Pure Flix Entertainment that it is planning a $30-60m feature.
Chu appeared to be responding to the Pure Flix announcement when he revealed his involvement in the Ivanhoe project on Wednesday via a tweet: "I refuse to let Hollywood #whitewashout the Thai Cave rescue story! No way. Not on our watch. That won't happen or we'll give them hell. There's a beautiful story abt human beings saving other human beings. So anyone thinking abt the story better approach it right & respectfully."
Pure Flix, which has credits including the God's Not Dead series and The Case For Christ, said its version of the story would focus on the inspirational elements and wouldn't necessarily be faith based. Thailand is a Buddhist country and the boys' coach, Ekapol Chanthawong, is a former monk who guided the boys in Buddhist meditation to keep them calm during their ordeal.