EXCLUSIVE: First image from road trip comedy starring Downton Abbey's Laura Carmichael and Chloe Pirrie.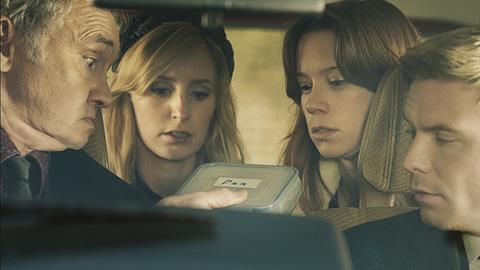 Regional body Creative England has backed upcoming indie feature Burn Burn Burn.
The road trip comedy is in post-production after a five-week shoot last autumn, with world sales handled by Paris-based sales agent Urban Distribution International (UDI). UDI will screen a teaser at the EFM in Berlin from next week. Urban Distribution will handle in France.
Creative England is supporting the film as part of its production funding programme. Richard Holmes, senior film executive at Creative England, said: "British independent film is the greatest place to nurture talent and we are convinced this team offers huge potential going forward."
Burn Burn Burn is the feature debut of Chanya Button and is written by Charlie Covell, co-writer of new Channel 4 comedy Banana, Cucumber, Tofu. The new film is partly inspired by the pair's own friendship.
The women take turns driving with Dan in the glove compartment, in a Tupperware container, decreasing in volume as the trip progresses.
The story centres on Seph and Alex, played by Laura Carmichael (Downton Abbey) and Chloe Pirrie (Shell), after their recently deceased best friend Dan (Jack Farthing) posthumously tasks them with scattering his ashes.
The cast also includes Alison Steadman, Nigel Planer, Julian Rhind-Tutt and Alice Lowe, and was shot entirely on location in London, Glastonbury, Cardiff, York and Loch Lomond.
Button said: "This is a film about grief and friendship, with dark comedic bite. It's been a great privilege to be empowered by Creative England and sales agent UDI to realise a project that not only celebrates the best of UK talent, but one that promotes the spirit of independent film-making in the UK."
Button also produced the project alongside Tim Phillips and Daniel-Konrad Cooper. Further backing has come from Goldfinch Pictures.