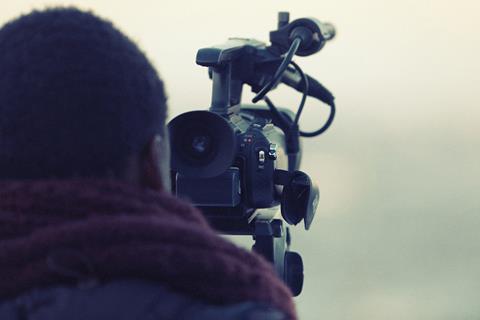 Creative Skillset has revealed that its Skills Investment Fund (SIF) – commonly known as the film levy – received a record £937,768 in contributions in 2017-18.
This marks an 18% increase on the previous year, and a 24% increase in the total number of films contributing (66 rising to 82).
Participating projects include Fantastic Beasts: The Crimes of Grindelwald (Warner Bros), Judy (BBC Films) and Artemis Fowl (Disney).
The money helps support various training initiatives including the Trainee Finder scheme, which places trainees on placements with productions. More than 450 people received SIF-funded training in the last year.
A Creative Skillset spokesperson told Screen that the rise in contributions was due to a strong year for film production, alongside more engagement with filmmakers.
Contributing to the levy is mandatory for productions that receive public funding. For other productions it is voluntary.
The majority of productions paying into the fund also used the Trainee Finder scheme, including Artemis Fowl, Fantastic Beasts and Mike Leigh's Peterloo.
In 2017-2018, 84% of eligible productions took trainees - 177 production placements in all. The selected candidates were 66% women, 60% from outside London and 20% BAME (black, Asian and minority ethnic).
Of individual film bursaries awarded by the Skills Investment Fund in 2017-2018, 60% were awarded to women.
Gareth Ellis-Unwin, Creative Skillset's head of film, said: "Part of my new role as head of film at Creative Skillset is to make sure that every production understands the value and importance of this very modest investment in the workforce at a time when demand has never been higher. I urge all productions to speak to us at the earliest opportunity so we can help maximise the impact of their SIF investment by connecting them to exciting new talent."
Josh Berger, president and managing director, Warner Bros. UK, said: "Warner Bros. film productions in the UK have invested over £1.5 million into the Skills Investment Fund to date and we remain committed to our ongoing partnership with Creative Skillset, playing our part in developing the world-class talent for which the UK is rightly famous."
Rose Garnett, director of BBC Films, which supported the fund from 17 productions including the Judy and Stan and Ollie, added: "We are proud to support the Skills Investment Fund which plays a huge role in ensuring creativity, individuality and diversity will all be at the heart of the film industry of the future."