Hrvoje Hribar is resigning from his post after seven years.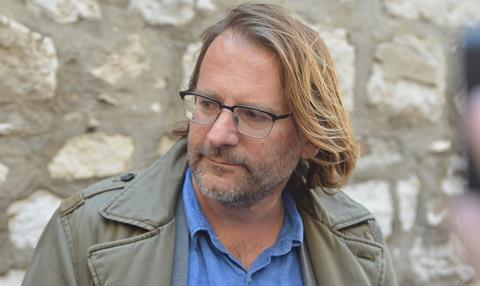 In a surprise move, Hrvoje Hribar, the chief executive of the Croatian Audiovisual Centre (HAVC) since 2010, announced his resignation this week. His decision comes at a time of feuding and acrimony within the Croatian film industry.
Local industry sources have reacted with alarm to the news of Hribar's impending departure. They are concerned at what they see as increasing interference in the film sector by Croatia's Ministry of Culture.
Hribar's resignation comes in the face of "relentless media persecution" and an unfavourable ruling on the Centre's activities from the State Audit Office which conducted the audit for 2015. The outgoing HAVC boss was fiercely attacked by army veterans over the Centre's involvement in the contentious Danish documentary, 15 Minutes – The Dvor Massacre, directed by Georg Larsen and Kasper Vedesmand.
The Croatian State Audit Office now requires that all funding and contractual decisions entered in by the Centre should first be approved and co-signed by the Minister of Culture – something which industry sources say runs against the main principles embedded in the Croatian Film Law on Audiovisual Activities from 2007 and also undermines the Croatian Audiovisual Centre as an independent, 'at arms-length' film-funding institution.
During Hribar's time at the helm of the centre, new schemes such as script and project development were introduced, as well as a dedicated support fund for minority co-productions. Croatia has received more than €5m in non-refundable grants through the sub-programmes of MEDIA and more than €3.2m through Eurimages.
"I think certain political groups in Croatia are very satisfied," said Hribar, who is in Berlin, of his resignation. "Now, we must encounter the severe concern of the whole audiovisual community about what the future might be."
It is not known yet whether the government will re-centralise the industry or whether HVAC will be allowed to retain its autonomy.
Hribar himself is still in his post and doesn't officially leave the job until later this month.
"We don't know yet the new CEO. There is the freshly established supervisory board and we can't tell what will be their attitude," he said. "Maybe in a month or so, we will know whether we shall be able to continue in more or less the same direction."