Deckert Distribution sells Martti Helde's debut feature to ARP.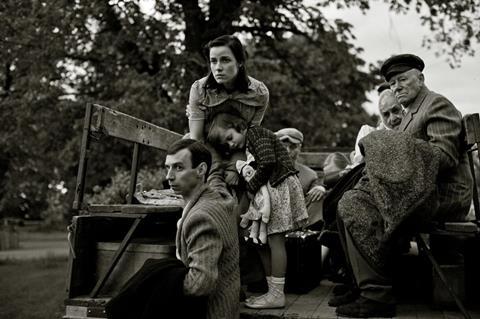 Leipzig-based sales company Deckert Distribution has sold Estonian feature In The Crosswind to ARP for France.
Martti Helde's feature has its international premiere in Toronto's Contemporary World Cinema programme.
Helde's inspiration for the film was a diary he found by a young woman who was separated from her husband and child during Stalin's mass deportation to Siberia in 1941.
"I first heard of the project at a documentary pitch in Riga, Latvia," said Heino Deckert, managing director of Deckert Distribution.
"Since then it has not only evolved into a feature film in which Martti so ingeniously visualises the main character's state of mind, but the subject of Soviet-style aggression has become very topical recently. In The Crosswind is a great addition to our slate and I'm very glad that ARP has picked up the film ahead of TIFF."
Deckert negotiated the deal with ARP's Michèle Halberstadt and Laurent Pétin, who said in a joint statement: "We have been very moved and mesmerised by the beauty, the incredible poetry and all the emotions that the film carries. It is hard to believe this is a first film, so astounding is the way he creates a completely new style of telling a story. This gem of a film shows a very strong and vibrant new voice."