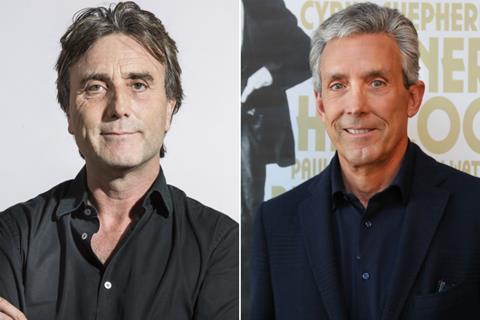 UK exhibitor, distributor and streaming platform Curzon Cinemas has been purchased by US distribution and production company Cohen Media Group.
The acquisition includes Curzon's 20 theatres of 46 screens in and around London, including the original Curzon Mayfair venue, as well as distribution arm Artificial Eye, and the Curzon Home Cinema streaming operation.
Cohen Media Group founder Charles S. Cohen now owns the entire Curzon business and will become chairman of Curzon Cinemas. He takes the position from Roger Wingate, who is part of the Wingate family which founded the Curzon brand in 1934 through Harold Wingate.
"Among exhibitors and distributors of great films, there are few names in the international marketplace as important as Curzon and Curzon's Artificial Eye," said Cohen. "I look forward to working with [Curzon CEO] Philip [Knatchbull] and Curzon's highly experienced senior management team."
Cohen Media Group has previously released many of the same titles in the US that Curzon/Artificial Eye has in the UK, including Asghar Farhadi's The Salesman and JR and Agnès Varda's Faces Places.
Knatchbull, who spoke in October of his desire to expand Curzon internationally, will continue as CEO. "The Curzon brand is uniquely placed to take advantage of the rapidly changing landscape in film and is easily transportable and scalable outside the UK," he said. "With Charles Cohen's proven dedication and track record for quality film together with his recent acquisition of the Landmark theatre chain and now the addition of Curzon he has created an important group of companies with opportunities to grow a unified platform for an ever-increasing demand for filmed content."
In December last year Cohen Media Group acquired US cinema chain Landmark Theatres, which has 51 venues in the country.
Parasite UK release
Curzon's next significant distribution title is Bong Joon Ho's Palme d'Or winner and Oscar and Bafta hopeful Parasite on February 7, 2020. The theatrical release is being handled by Studiocanal, which is booking the South Korean title into UK cinemas on behalf of Curzon, in an arrangement usually struck in order for a film to access pay-TV or streaming deals the other distributor may have in place.
According to Curzon, it remains the contact for all publicity, marketing, awards and all rights.
Curzon is giving Parasite a full 16-week theatrical window, the first time it has done so since The Handmaiden in April 2017.