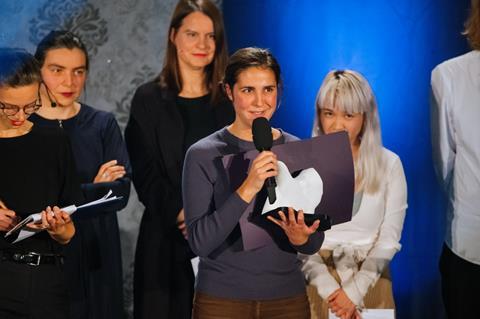 French director Judith Auffray's 07:15 – Blackbird has won most notable international documentary film at the Ji.hlava International Documentary Film Festival in the Czech Republic.
The 30-minute documentary follows a young girl and an old man who set off to identify an unknown bird. The film also won best cinematography.
A special mention was given to Canadian director Jennifer Baichwal's Into the Weeds: Dewayne "Lee" Johnson Vs Monsanto Company which follows the lawsuit between an agro-chemical corporation and a former employee who believes the herbicide products gave him cancer.
Croatian director Damir Markovina received the €3,000 award for best film from Central and Eastern Europe for his film Deserters where Croatian students recount their experiences of the 1990s war of independence. The film also picked up best sound design.
The main award in the Czech Joy category went to Lucie Kralova's Kapr Code which depicts the life story of Czech-Slovak composer Jan Kapr. The prize includes €8,200. A special mention was given to Veronika Liakova's The Visitors about a Czech social anthropologist settling in the Norwegian archipelago of Svalbard.