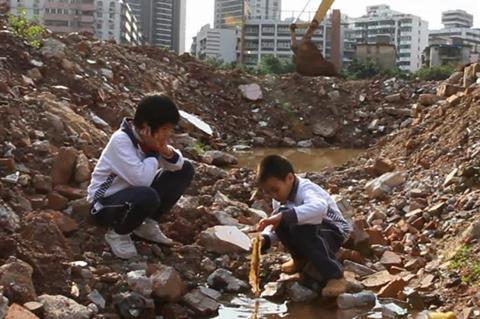 The Czech Republic's Ji.hlava International Documentary Film Festival has announced the programme for its 2020 edition, which will run as a digital event this year from October 27-November 8.
The programme features over 220 films in total, with 59 world premieres.
Among the competition titles are One Says No by Chinese director Dayong Zha, about the desperate fight of a man named Azhong against a brutal construction lobby to save his home. The director received the Fipresci award at the Mannheim-Heidelberg film festival for his first feature, The High Life, in 2010.
Other titles highlighted by the festival include Refugees Are Welcome Here by Tomáš Rafa, about refugee camps in Berlin; and Belonging by Tea Lukač, focusing on the trauma of ethnic Germans in Eastern Europe.
There is also a South Korean film retrospective and a showcase of Afro-American docs.
The industry programme will also take place online, with events including a workshop focused on up-and-coming European producers. Industry accreditation is free of charge this year. The Institute of Documentary Film (IDF) will also organize an online version of the Silver Eye awards for films in the market.
The entire programme will be available online, geo-blocked for the Czech Republic. Viewers from outside of the Czech Republic can watch over 80 competition titles for a fee of €2-4 per film.