EXCLUSIVE: Rome-based distributor Cinema pre-bought six new titles at Cannes.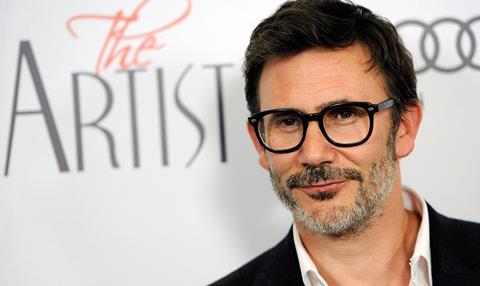 Italian distribution veteran Valerio De Paolis may have completed the sale of his company BIM to Wild Bunch two years ago but he shows no intention of retiring on the proceeds from the deal.
The distributor has announced a slew of Cannes acquisitions for his burgeoning Rome-based distribution label Cinema.
Pre-buys at Cannes included David Robert Mitchell's LA-set thriller Under The Silver Lake; Michel Hazanavicius's 1960s-set Jean-Luc Godard tribute Redoubtable from Wild Bunch and Aki Kaurismaki's The Other Side Of Hope from The Match Factory.
"I love Godard and the 1960s and I'm confident of Hazanavicius's ability to capture the era in the same way as he did Hollywood in the 1920s in The Artist, a film that I adored. I think it's going to be an interesting movie," said De Paolis of Redoutable.
On-the-spot acquisitions included Competition titles Toni Erdmann, German director Maren Ade's well-received dramedy, and Jim Jarmusch's Paterson as well as late Finnish-French director Solveig Anspach's The Together Project, which premiered in Directors' Fortnight.
Cinema also made key pre-buys in Cannes of Ken Loach's Palme d'Or winner I, Daniel Blake, Jeff Nichols' Loving and Bertrand Tavernier Cannes Classics screener Journey Through French Cinema.
"All the acquisitions I do now are for Cinema and not for BIM," says De Paolis. "We occasionally cooperate on the distribution of a film but when I buy something, I buy it for Cinema. We have a 100% functioning office here and do our own sales and marketing."
The new titles join an impressive high-end, art-house slate that also features Berlin acquisitions Being 17, by André Téchiné, and Polish drama United States Of Love as well as Michael Haneke's upcoming Happy End.
"We only started acquiring properly last year. The slate we've built up in that timeframe is quite impressive in terms of the quality and budget of the movies. We're growing," comments De Paolis.
In its first year of full activity, Cinema has generated some good results at the box office on a number of its early acquisitions.
Jafar Panahi's Golden Bear winner Taxi Tehran and French director Samuel Benchetrit's surreal comedy Asphalte, released under the Italian title Il Condomino Dei Cuori Infranti, both grossed around $1m (€900,000).
"We also did well on Naomi Kawase's An and Jia Zhangke's Mountains May Depart. We achieved around €400,000 [$450,000] on both, which for a Japanese and Chinese movie in Italy is not bad."
Upcoming releases
Upcoming releases will be The Together Project and Being 17 in September followed by I, Daniel Blake in mid-October, and Paterson in mid-November.
Cinema is also planning a Christmas release of American-Israeli director Rama Burshtein's Through The Wall, following a young orthodox woman who carries on with her wedding day plans despite the fact the original groom has dropped out. It is tipped for a Venice premiere.
De Paolis is holding fire on the releases of Loving and Toni Erdmann, which he believes both have Oscar potential.
"Toni Erdmann could be for October this year but I have a feeling that this is the sort of movie they would like a lot in America and that it could make it to the nomination stage, in which case we'll keep it for next year."
Other releases for 2017 will be Mick Jackson's Denial, Gurinda Chada's Viceroy's House, which the company will launch to coincide with the 70th anniversary of the partition of India in 1947; John Cameron Mitchell's buzzed-about How To Talk to Girls At Parties; and Redoubtable and Happy End which are both expected to debut at Cannes 2017.