In Korea, the 18th Puchon International Fantastic Film Festival (PiFan) wrapped with Andreas Prochaska's Austria-Germany Alps cowboy co-production The Dark Valley picking up the Best of Puchon award.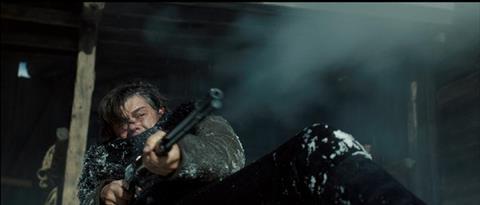 Scroll down for full list of awards
Tommy Wirkola's Nazi zombie sequel from Norway, Dead Snow 2: Red vs. Dead, snapped up three awards – best director and actor as well as the NH Nonghyup Citizen's Choice award.
Best Actress went to Essie Davis for her performance in Australian horror film The Babadook, where a single mother and widow battling her son's fears of monsters becomes possessed by an evil spirit.
Festival director Kim Young Bin said: "210 films from 48 countries have met with audiences during 11 days of the festival. As of July 24, 137 sessions out of 256 screenings were sold out successfully.
"You could say this is a significant result that we have reaped in an environment where all of society has been in a torpor."
Puchon Choice: Feature jury members Cho Min-soo, Erik Matti, Tom Davia and Diego Marambio Avaria were on hand to help present award at the closing ceremony.
It wrapped with My Ordinary Love Story, director Lee Kwon's sophomore feature starring Song Sae-byeok and Kang Ye-won. All three were at the world premiere of the film to present the a mix of romance, mystery and thriller about a couple about to get married.
PiFan held its closing ceremony July 25, with two more encore screening days on the weekend.
PiFan feature awards winners list
Best of Puchon (KW15m/$150,000)
The Dark Valley (Austria/Germany) Andreas Prochaska
Best Director (KW10m/$10,000)
Dead Snow 2: Red vs. Dead (Norway) Tommy Wirkola
Best Actress
Essie Davis (Australia) The Babadook
Best Actor
Vegar Hoel (Norway) Dead Snow 2: Red vs. Dead
Jury's Choice
The Midnight After (Hong Kong) dir. Fruit Chan
NH Nonghyup Citizen's Choice
Dead Snow 2: Red vs. Dead (Norway) Tommy Wirkola
European Fantastic Film Festivals Federation Asian Award
Mourning Grave (Korea) Oh In-Chun
NETPAC Award
Wood Job! (Japan) Yaguchi Shinobu
LG HiEntech Award (KW5m/$5,000)
18 – Eighteen Noir (Korea) Han Yun Sun