Israeli film-maker Itamar Alcalay's Darkroom, revolving around a young gay Armenian man forced into an arranged marriage, has won the top $50,000 prize at the Sam Spiegel International Film Lab's pitching event.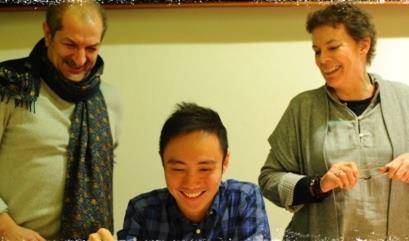 The Death Of Black Horses by Kurdistan's Ferit Karahan, a story of family intrigue in a Kurdish village during the First World War, clinched the second prize of $20,000.
The two prizes were donated by the Beracha Foundation.
Darkroom, produced by Amir Harel and Ayelet Kait of Tel Aviv-based Lama Films, is Alcalay's debut feature, after a number of documentary shorts.
Set in a down-at-heel neighbourhood near the central bus station in Tel Aviv, it revolves around the relationship between hot-blooded Armenian Artium, his lover Amir and a free-spirited girl to whom Artium is married-off by his family.
The Death Of Black Horses is Karahan's second film after The Fall From Heaven, which premiered at the Antalya Golden Orange Film Festival and won the best first film at the Ankara International Film Festival last year.
Gabriele Oricchio of Rome-based ADV Agencies, who produced Karahan's first feature, is producing The Death of Black Horses.
Jury chairwoman Kirsten Niehuus, general director of Medienboard Berlin-Brandenburg, said the jury had been impressed by the level of all the scripts and chose to award the prizes to passionate writer-directors with a special urgency, a unique voice and artistic courage.
Other members of the jury included Arte France Cinéma general director Olivier Pere, Oscar-winning producer Ewa Puszczynska and director and former lab participant Laszlo Nemes.
As well as the jury prizes, Paris based Digital District post-production studio gave a $28,000 (€25,000) award to Israeli's Mihal Brezis and Oded Binnun for Aya, a feature-length version of their Oscar-nominated short.