British comedy topped shark thriller The Shallows and Disney's Pete's Dragon.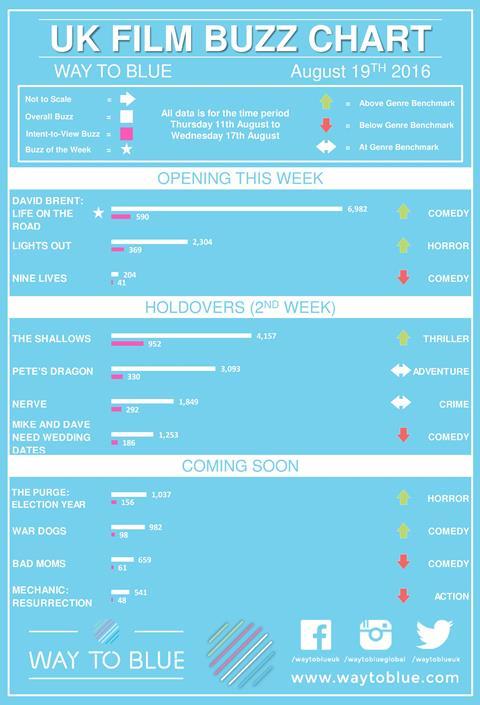 Ricky Gervais comedy David Brent: Life On The Road has topped the UK buzz chart ahead of its release this weekend, according to analysis firm Way to Blue.
The film, based on critically acclaimed British comedy The Office, generated close to 7,000 comments online from Aug 11-17. Of those, 8.5% expressed intent to view – meaning they would look to convert comments to cinema tickets.
Coming second, after a week on release, was shark thriller The Shallows, which drew more than 4,100 comments and a very healthy 23% intent-to-view.
Disney's live action update of Pete's Dragon took third with closet to 3,100 comments (10.7% itv).