American Hustle director to give talk in London in December.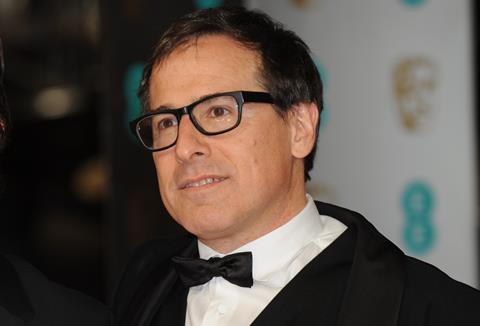 Award-winning director, producer and writer David O Russell is to deliver BAFTA's David Lean Lecture at BAFTA's London headquarters on Dec 19.
The David Lean Lecture aims to inspire and inform practitioners and the public, by providing an insight into the experiences and outstanding creative achievements of some of the world's most compelling filmmakers.
Previous speakers include Robert Altman, Paul Greengrass, David Lynch, Lone Scherfig, Oliver Stone and Peter Weir.
Russell is a two-time BAFTA-winner and five-time Oscar-nominee. Dame Pippa Harris, chair of the BAFTA Film Committee, described the director as "a passionate and inspirational filmmaker".
"Russell's ability to coax extraordinary performances from his cast is truly exceptional, as is the range, wit, originality and sheer brilliance of the films he makes," she added.
"We are extremely fortunate to have this chance to benefit from his insights into the industry."
Russell's first feature film, Spanking the Monkey (1994), was followed by comedy Flirting With Disaster (1996), Gulf War thriller Three Kings (1999), existential comedy I Heart Huckabees (2004) and biographical sports drama The Fighter (2010).
The Fighter received three BAFTA nominations, and was nominated for seven Oscars including Best Director for Russell and Best Picture. Two of The Fighter's stars, Christian Bale and Melissa Leo, won both an Oscar and a Golden Globe for their performances.
In 2013, Russell won his first BAFTA, for Adapted Screenplay, for romantic comedy-drama Silver Linings Playbook (2012), starring Jennifer Lawrence and Bradley Cooper. The film also received seven Oscar and four Golden Globe nominations, in both cases winning one for Lawrence's performance.
In 2014, Russell won his second BAFTA, for Original Screenplay, for American Hustle, for which he was also BAFTA-nominated for his direction. In total, the film won three BAFTAs, three Golden Globes including Best Picture, and was nominated for 10 Oscars including Best Picture, Best Director, and Best Original Screenplay.
David O Russell's next film, Joy, is a biographical comedy-drama starring previous collaborator Lawrence, and focuses on the story of inventor and entrepreneur Joy Mangano.
Russell wrote the screenplay, co-wrote the story, and will direct and produce the film, which will be released in the UK on Jan 1, 2016.
Public tickets will go on sale on Nov 27 at www.bafta.org/whats-on/.
Video highlights, a podcast and a transcript from the event will be available on BAFTA Guru, BAFTA's online learning channel www.bafta.org/guru. Recordings of previous events in the series are also available.