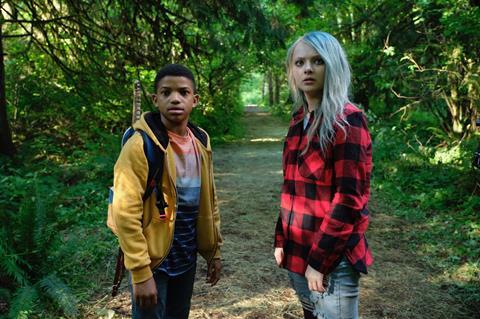 RLJE Films has acquired North American rights and Netflix international on David Oyelowo's TIFF premiere The Water Man.
The film is expected to be get a theatrical and PVoD day-and-date release on May 7, followed by the international launch later this year.
Oyelowo makes his feature directorial debut and stars alongside Rosario Dawson and Lonnie Chavis in the family adventure about a young boy who sets out to save his ill mother by searching for a mythic figure with healing powers.
Emma Needell wrote the Black List screenplay, and the cast includes Alfred Molina and Maria Bello.
Oprah Winfrey's Harpo Films, ShivHans Pictures, and Yoruba Saxon produced The Water Man.
Oyelowo, Carla Gardini, Shivani Rawat and Monica Levinson served as producers, while the executive producers include Winfrey, Darren M. Demetre, Connor Flanagan, and Needell.