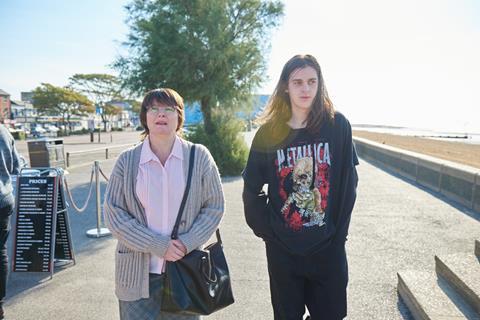 Franco-UK event the Dinard Film Festival will open its 31st edition with Days Of The Bagnold Summer, the directorial debut of The Inbetweeners star Simon Bird.
The event will run from September 30 to October 4 and is scheduled to go ahead as a physical event.
The festival will also screen ITV series Quiz starring Matthew Macfadyen and Sian Clifford, telling the true story of Major Charles Ingram and his wife Diana, who were accused of cheating on UK TV show Who Wants To Be A Millionaire? in 2001.
Produced by Left Bank Pictures, the film was released digitally in the UK in April this year. Further titles in the programme will be announced in the coming weeks.
French actress Emmanuelle Béart will be president of the jury for the event, with fellow jurors including actor-directors Cédric Kahn, Sara Forestier, and Christine Citti; actor Vincent Dedienne; and UK producer Paul Webster (Atonement).
Days Of The Bagnold Summer premiered at the Locarno Film Festival in August last year. Starring Earl Cave and Monica Dolan, it centres on a teenager who spends his summer listening to heavy metal music and trying to get along with his librarian mother.
This year's festival will be the first in charge for artistic director Dominique Green. Long-time director Hussam Hindi stepped down at the end of last year's event, which saw Marcus H. Rosenmuller's The Keeper win two prizes.
First running in 1990, Dinard Film Festival (formerly the Dinard Festival of British Film) takes place in the northern French coastal town which gives the event its name, and celebrates independent cinema from the UK.