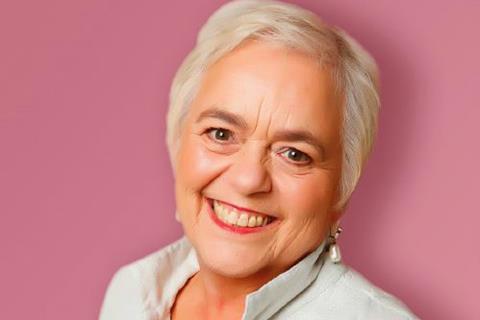 Film industry veteran Dominique Green has been appointed artistic director of the Dinard Film Festival in France.
She replaces Hussam Hindi, who stepped down last year after 30 years at the festival, which showcases UK films to French audiences. He had been artistic director since 1996.
Born in the UK, Green has worked extensively in both London and Paris, most recently spending 12 years as the UK and Ireland delegate for the Berlin Film Festival.
Announcing the appointment, Dinard mayor Monsieur Jean-Claude Mahé made reference to Brexit, which saw the UK withdraw from the European Union on January 31. "The choice of a British national sends a strong signal to our neighbours across the Channel to remind us that in Dinard, Brexit does not exist," he said.
"The Dinard festival must remain this cultural bridge over the sea because the love story between Dinard and the British world is so old that it will surely not end in 2020."
Green began her film career in the 1980s as head of distribution for Virgin Films and Island Pictures as well as director of Osiris Film. After a stint as managing director of charity Comic Relief, she returned to film to work on projects including Bernardo Bertolucci's Little Buddha.
In 1992, Green relocated to Paris and helped establish producers body ACE before being appointed head of co-production for TF1 and StudioCanal. Returning to London, she was managing director of Magnum Photo from 2004 for three years before beginning her delegate work for the Berlinale. She is also a senior tutor at the National Film and Television School (NFTS).
The 31st Dinard Film Festival will run September 30 to October 4.