The 18th Puchon International Film Festival (PiFan)'s Network of Asian Fantastic Films (NAFF) wrapped tonight with top Bucheon Award going to Dev Benegal's Indian project Dead, End Or: How I Learned To Stop Living And Love Being Officially Dead.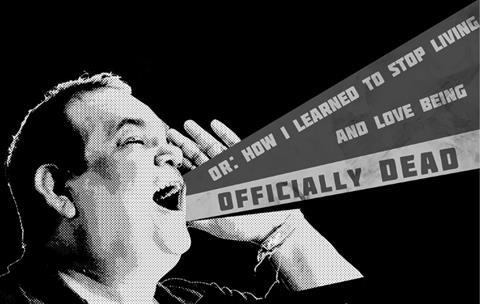 Jury head Michael Favelle said: "Dead, End may be seen as a surprising choice given that it's not an immediately obvious, traditional fantastic film in the way fantastic film festivals are known for. It is, however, a brilliant satirical surrealist comedy of a place that no one has seen before."
The comedy is about a man who is declared dead by a shady government official and fights along with other officially "dead" people to get back their "lives".
Upon accepting his award with the KW15m ($14,790) cash prize, Benegal said of the PiFan/NAFF experience: "It's been just memorable. So I hope we can go back with this memory, and come back with a film."
Dead, End earlier this year won the NAFF Award (making it eligible to come to NAFF) at the Hong Kong Asia Film Financing Forum (HAF) in March.
Big winner
Bruce Hwang Chen's Taiwanese project The Cartridge And The Man Who Copied Himself picked up both the NAFF Award of KW10m ($9,800) and the inaugural Media Vision Award of $10,000, sponsored by China's Media Vision Entertainment Group.
The project features a dying neurologist with a brain tumor who gets the opportunity to borrow a young girl's body to perform brain surgery on himself.
Budgeted at $1.5m, the film has Patrick Mao Huang attached as producer.
See below for a full list of award winners.
Increased participation
NAFF this year hosted 27 projects in total, comprising 21 from It Project and six from Project Spotlight. They had 449 business meetings in total, up seven compared to last year.
The event had a total of 259 participants – foreign and domestic, with "those who came at their own expense" increased by seven.
NAFF has one less company than last year, making the total 47, including Magnolia, Media Asia, Sahamongkolfilm International, Beijing Galloping Horse Film, C2M Media, and Finecut.
"I think we had a very eclectic mix of projects true to genre, but also with possibilities for hybrid genre as well. I'm glad to see a strong emergence of interest from Chinese companies for genre projects, too. For the 1st time this year, Media Vision Entertainment Group established an award in the amount of $10,000," said NAFF head Thomas Nam.
Full awards list
Bucheon Award of KW15m ($14,790)
Dead, End Or: How I Learned To Stop Living And Love Being Officially Dead (India) Dev Benegal
NAFF Award of KW10m ($9,860)
The Cartridge And The Man Who Copied Himself (Taiwan) Bruce Hwang Chen
Media Vision Award of $10,000
The Cartridge And The Man Who Copied Himself (Taiwan) Bruce Hwang Chen
Cheong Song White Porcelain Award of KW10m ($9,860)
N.S.I (Korea) Lee Ju Hean
Moneff Award for editing post-production support
In The Name of Love (China) Cong Cai
Wavelab Award for sound post-production
The Shadow Zone (Korea) Jo Jin Kyu
The Color Award for DI
A Man For 100 Days (Korea) Ian Bae