Horror satire takes swipe at image-conscious music TV industry.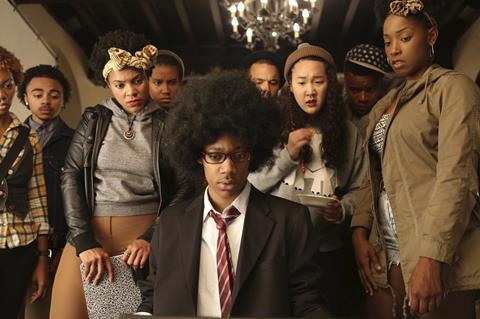 Dear White People writer-director Justin Simien has partnered with Sight Unseen, the new production company launched by Julia Lebedev, Eddie Vaisman, and Oren Moverman, on the feature Bad Hair.
The project is a horror satire set against the rise of the New Jack Swing fusion genre in the late 1980s as an ambitious young woman gets a weave in order to survive the image-conscious world of music television. Matters take a dark turn when she realises the new hair may possess a mind of its own.
Sight Unseen vice-president of development Angel Lopez will oversee the film for the company. Lebedev and Lopez produced Simien's first feature Dear White People, while Lebedev served as executive producer on the Netflix series of the same name that Simien created.
"I'm so excited to be teaming up with Sight Unseen in order to create work that both entertains and holds a mirror up to society," Simien said.
"This will be both a love letter to black women and a critique of the cultural forces our society puts them through."
"We are thrilled to be re-teaming with Justin on this brilliant new film," Lebedev said. "He is a visionary known for creating the world of Dear White People and Bad Hair will be an exciting new landscape for audiences to enjoy."