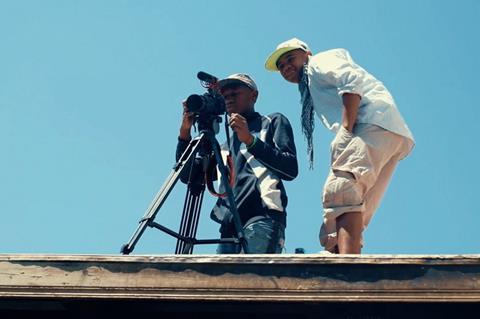 Lina Zacher's Fonja has won the main competition award at the 23rd Ji.hlava International Documentary Film Festival (Oct 24-29) in the Czech Republic
The documentary, which received its world premiere at Ji.hlava, follows 10 juvenile delinquents in Madagascar's largest prison.
The Opus Bonum prize, which honours the best international documentary, was awarded to both Zacher and the 10 subjects of the film. The German director also received a special mention for her work on the film.
The winning films were chosen by Romanian director Cristi Puiu, the sole juror, who awarded Artemio Benki's Sólo the best Czech documentary trophy as well as a cash prize of €10,000 (£8,642).
The film, which premiered in the ACID sidebar at Cannes this year, centres on Martín Perino, a former child prodigy pianist as he deals with a breakdown in Latin America's largest psychiatric hospital. It is a co-production between Austria, Argentina, France and the Czech Republic.
The best Central and Eastern European film, with a prize of €10,000, went to Romanian director Alex Brendea's Teach, about a maths teacher in Transylvania who acts as a mentor for his students.
Radovan Síbrt's Two Roads, about Czech band The Tap Tap, won the audience award; while Kazakh director Sergey Dvortsevoy was presented with the Contribution to World Cinema award.
This year's Ji.hlava received 37,000 total submissions and screened 277 films, including 127 across its competition sections.
Ji.hlava 2019 winners
Best international documentary
Fonja (Mad, Ger) dir. Lina Zacher
Best Czech documentary
Sólo (Aus, Arg, Fr, Cze) dir. Artemio Benki
Special mention: Lost Coast (Cze) dir. Ji ří Zykmund
Student jury award
Kings Of Šumava (Ire, Cze) dir. Kris Kelly
Best Central and Eastern European film
Teach (Rom) dir. Alex Brendrea
Between the Seas student competition prize
Life Could Be So Beautiful (Ger, Pol) dir. Filip Jacobson, Angelika Herta
Special mention: Daily Manure (Cze) dir. Nikola Krutilová
Best documentary debut
Aphasia (Bel) dir Jelena Jureša
Student jury award
Aphasia (Bel) dir. Jelena Jureša
Testimony on Nature award
Anthropocene: The Human Epoch (Can) dir. Nicholas de Pencier, Jennifer Baichwal, Edward Burtynsky
Testimony on Politics award
The Cave (Qat, US, Ger, Syr, Den) dir. Feras Fayyad
Testimony on Knowledge award
The Other Side Of Mars (Fin) dir. Minna Långström
Audience award
Two Roads (Cze) dir. Radovan Síbrt
Silver Eye award
Transnistra (Swe, Den, Bel) dir. Anna Eborn
Special mention: The Wind. A Documentary Thriller (Pol, Slovakia) dir. Michał Bielawski