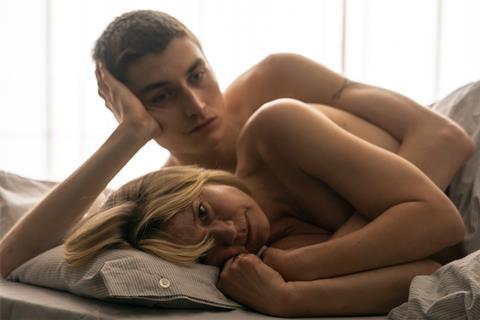 May el-Toukhy's Danish drama Queen of Hearts won the prestigious and lucrative Nordic Council Film Prize 2019 last night (Oct 29) in Stockholm.
She shares the $52,000 (DKK 350,000) award with screenwriter Maren Louise Käehne and producers Caroline Blanco and René Ezra.
Trine Dyrholm stars as Anne, a lawyer, mother and wife who begins a dangerous affair with her stepson (Gustav Lindh).
The jury said: "Is it about a midlife crisis? About class? Or about desire and passion? Is she a sex violator? Or a psychopath? We are used to movies serving a clear point, we almost always know whether a movie character is good or evil, but with Queen Of Hearts director May El-Toukhy and co-writer Maren Louise Käehne leave it to us, the audience, to judge the protagonist."
The film is el-Toukhy's second feature after Long Story Short in 2015. Queen of Hearts has already racked up an impressive list of prizes: audience award in the world cinema dramatic competition at Sundance Film Festival 2019, the Dragon Award for best Nordic film at Göteborg and best actress for Trine Dyrholm at Zurich; among other prizes.
Queen Of Hearts represents Denmark in the International Film Oscar race and Breaking Glass Pictures releases in the US on Nov 1. TrustNordisk handles sales.
The Nordic Council Film Prize was first awarded in 2002 and is the most prestigious film award in the Nordic region. Last year's winner was Benedikt Erlingsson's Woman At War. Denmark last won in 2013 with Thomas Vinterberg's The Hunt.
This year's other nominees were A White, White Day (Iceland); Aurora (Finland); Blind Spot (Norway) and Reconstructing Utøya (Sweden).