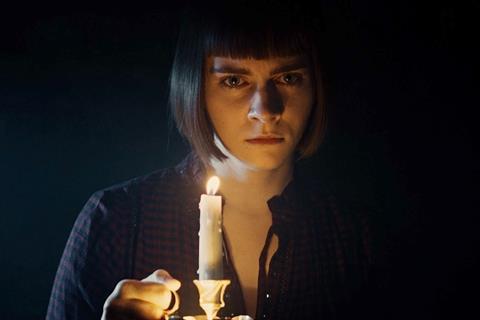 Genre specialist sales outfit Devilworks has secured multiple deals including the UK and Ireland on gothic thriller Playhouse.
Vertical Entertainment has acquired UK and Ireland rights and is scheduling an online release for spring 2021. Further deals have been set for Benelux (TakeOne Films), Latin America (Dexterity), Taiwan (Best Movie) and for a theatrical release in Russia (Kinologistika).
Playhouse is the directorial debut of brothers Fionn Watts and Toby Watts, who also wrote the film and produced it for their Sheffield-based company Far North Film. Shot in Scotland, it centres on a horror writer who relocates to a castle to develop a new play; but the location's dark history begins to prey on his teenage daughter.
Grace Courtney, William Holstead, James Rottger and Helen Mackay lead the cast. The film debuted online at UK genre event FrightFest last summer.