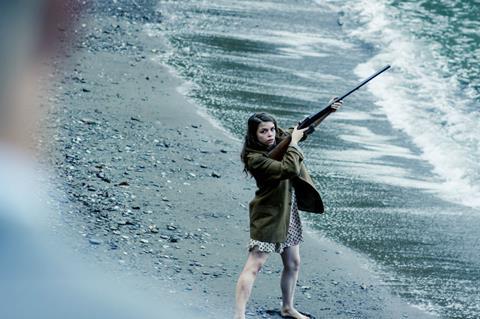 UK genre sales outfit Devilworks has secured a number of deals on Monochrome, including for the US with Gravitas Ventures.
Gravitas will release the film on VOD and DVD on June 6.
Other deals include China (Lemon Tree Media), Taiwan (Movie Cloud), Benelux (Take One), Poland (Kino Swiat), Australia & New Zealand (Feature Films Pty), Korea (Picturesque Co Ltd) and Japan (Trans World).
Produced by Suzie Norton for the UK's Electric Flix, Monochrome is written and directed by Tom Lawes and stars James Cosmo (Game Of Thrones), Cosmo Jarvis (Lady Macbeth), Jo Woodcock (Dorian Gray) and Lee Boardman (A Midsummer Night's Dream).
In the film, a disillusioned young woman who takes on casual work in the countryside finds herself a victim of domestic servitude. She reacts by taking revenge on her masters, and going 'off-grid' as the most wanted serial killer in the country.
Monochrome had its world premiere at Cinequest Film Festival in 2017.