Indian producer-distributor Drishyam Films is in pre-production on its first Arabic-language project, Triangle, to be directed by Iranian filmmaker Shahram Alidi.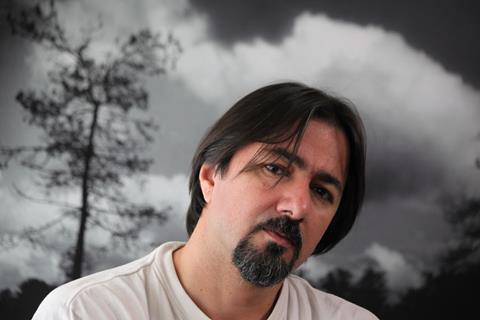 The project revolves around a Palestinian woman and the challenges she must overcome to ensure her poetry is published. Production is scheduled to start in February 2016, in Palestine and Turkey, where the protagonist travels. The script will also be partly Turkish language.
"The film depicts her physical and emotional journey as she attempts to achieve her dream," said Drishyam Films founder Manish Mundra [pictured]. "At Drishyam we are focused on story-driven projects with a strong emotional connection to audiences."
Alidi's award-winning debut feature, Whisper With The Wind (2009), about an elderly radio-operator attempting to connect families in war-torn Kurdistan in the 1980s, premiered in Critics Week at Cannes.
Mundra is attending DIFF with Anu Menon's Waiting, which he co-produced with Mumbai-based Ishka Films. He is also producing Atanu Mukherjee's Unknown Faces, which started shooting yesterday in India with Manoj Bajpayee and Smita Tambe heading the cast.