Three Gulf film-makers in running for prize worth $100,000.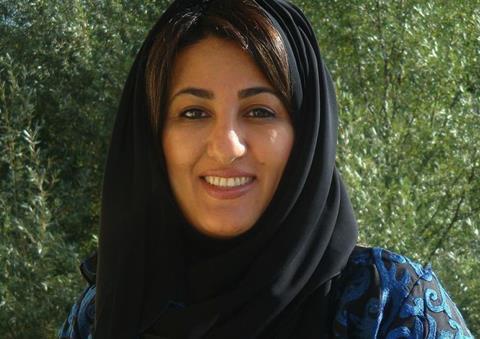 The UAE's Nujoom Al Ghanem[pictured] and Abdullah Hassan Ahmed and Qatari director Hafiz Ali Ali have been short-listed for the fifth edition of the IWC Filmmaker Award at the Dubai International Film Festival (DIFF) in December.
The award, organised by DIFF in partnership with the Swiss luxury watch manufacturer IWC Schaffhausen, is worth $100,000 and is aimed at helping film-makers get their projects from script to production.
It will be presented at the annual IWC gala dinner during DIFF on Dec 8.
"The IWC Filmmaker Award takes promising local film projects to the next level and reflects all the values that our festival stands for," said DIFF Artistic Director Masoud Amralla Al Ali.
IWC Regional Brand Director Luc Rochereau said: "We are enthusiastic about supporting the Gulf's evolving film industry and contributing to the development of Arab filmmaking."
Each nominee will present their project to a jury of industry experts.
Award-winning poet and film-maker Al Ghanem – best known for feature documentaries such as Nearby Sky and Sounds Of The Sea – will unveil Salem, about two young Emiratis as they navigate modern life and the demands of their traditional culture.
Qatari director Hafiz Ali Ali's project, The Search For The Star Pearl is a adventure tale steeped in Qatar's pearl-diving tradition in which a group of teenagers set off on an odyssey across the seas after they find a map leading the way to the Star Pearl of Abu Derya, the most valuable gem on Earth.
Emirati film-maker Abdullah Hassan Ahmed will present Sunrise following a father who receives tragic news about his son, fighting in a distant war, and is unsure about how to break the news to his pregnant wife.
The screenplay won the $100,000 Best Societal Screenplay prize – awarded by UAE's Ministry of Interior – last year.
The 13th edition of DIFF will take place from Dec 7-14.