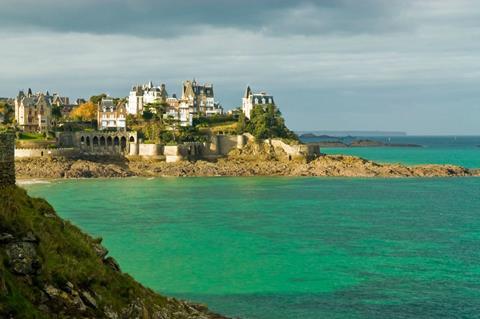 Dinard Film Festival, the event for British cinema held every year in northern France, has confirmed it will run from September 30 – October 4 with the presence of international guests to be "determined later this summer".
The festival said the other three of four "foundations" of the festival will continue: British films, in Dinard cinemas, with French audiences.
Other film events currently scheduled to take place in September include Venice (September 2-12), Toronto (September 10-20), San Sebastian (September 18-26), and Zurich (September 24-October 4).
"All the measures necessary to guarantee the health and safety of spectators will of course be respected, in accordance with the French government decrees authorizing the reopening of cinemas and the principle of social distancing," said a festival statement.
"We are looking forward to welcoming the public back to Dinard. It will be different, but it will be!"
The festival will be the first under the stewardship of artistic director Dominique Green, after Hussam Hindi stepped down last year following 23 years in charge.
Last year's event saw Marcus H. Rosenmuller's The Keeper win both the Golden Hitchcock for best film and the audience award.