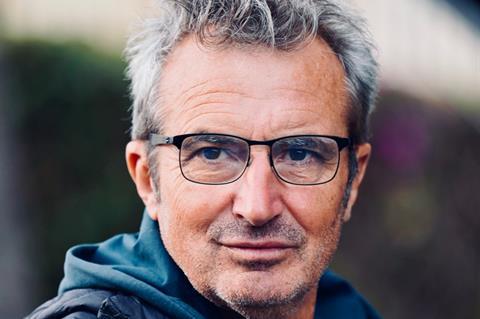 Spanish filmmaker Mariano Barroso is joining Netflix as head of film for Spain and Portugal.
Barroso will report into Diego Avalos, Netflix's head of content for Spain and Portugal.
The Spanish film director, screenwriter and producer is a winner of three Goya awards, and was president of the Film Academy in Spain from 2018 to 2022.
Barroso won the best new director prize in 1993 for Mi Hermano Del Alma, the best documentary film prize in 2007 for Invisibles and the best adapted screenplay award for Todas Las Mujeres in 2013.
He has directed among others Éxtasis, Los Lobos De Washington, El Día De Mañana and La Línea Invisible.
His appointment comes after Teresa Moneo, who previously looked after film in Spain, was appointed director of global film at Netflix in September, with a key focus on European film.
Barroso studied film directing at the American Film Institute and the Sundance Institute, and theatre directing at the Teatro Español de Madrid and the William Layton Laboratory.
He alternates film directing with teaching. He has been head of the directing department at the Escuela de Cine de Cuba (EICTV), director coordinator at the Centro de Estudios de la Ciudad de la Luz and director coordinator at the Escuela de Cinematografía y del Audiovisual de la Comunidad de Madrid, ECAM.