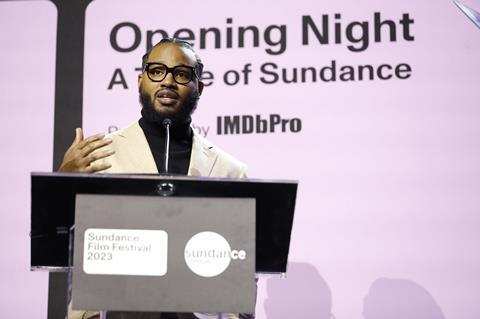 Disney-owned brand Onyx Collective has added to its slate of programming for Hulu, with two documentary features, a scripted drama series and an overall deal with Summer Of Soul producer Joseph Patel.
Onyx has picked up Peter Nicks' non-fiction feature Anthem, as part of its overall deal with Ryan Coogler's Proximity Media.
The film follows King Richard composer Kris Bowers and Grammy-winning producer Dahi as they take a musical journey across America to create a new sound, inspired by what the US national anthem might be if written today.
Producers are Nicks and Coogler for Proximity, with Bowers, Sean Havey and Chris L. Jenkins.
Nicks recently directed Apple Original Films' Stephen Curry: Underrated about the US basketball star, which has its world premiere at Sundance on Monday, January 23 at 21.00 MT.
Onyx has also acquired the upcoming untitled documentary examining the life and legacy of 70s funk icons Sly and The Family Stone, the latest film from Ahmir 'Questlove' Thompson, who won best documentary at the Oscars and Baftas last year for Summer Of Soul (…Or, When the Revolution Could Not Be Televised).
That film reunites Thompson with producer Joseph Patel, who produced Summer Of Soul… and has now signed a multi-year overall deal with Onyx. Under the terms of the deal, Patel will produce, write and direct new projects through his production company Dub Version, for Onyx.
Onyx is also in development on scripted drama series Sheba. Co-created by Yellowjackets writer Chantelle Wells and Azie Tesfai, the series explores the rise to power of the first queen on the African continent, who works to unite the nation now known as Ethiopia.
Coogler, Zinzi Coogler, Kalia King and Sev Ohanian will executive produce the series for Proximity, along with Wells and Tesfai.
Disney launched Onyx Collective in May 2021, as a brand for creators of colour and underrepresented voices.
Coogler and Thompson profiled the new titles in a packed panel titled Storytellers Showcase at Sundance today (January 21). The festival continues until January 29.