Israeli director Amos Gitai's latest film chronicles events surrounding the final days of the assassinated Israeli prime minister Yitzhak Rabin.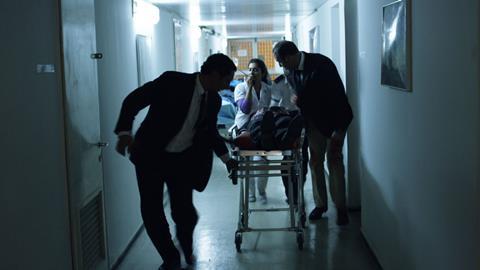 Rabin, The Last Day premiered in competition at the Venice Film Festival and screened in the Masters section at the Toronto International Film Festival.
Rabin died on November 4, 1995, at the hands of a 25-year-old right-wing law student who opposed the signing of the Oslo Accords and the Israeli withdrawal from the West Bank.
Cyril Colbeau-Justin produced alongside Jean Baptiste DuPont, Sylvie Pialat, David Kessler, Laurent Truchot, Michael Tapuach, Francesco Di Silvio and Gitai.
The film's US premiere will take place at the 25th annual New York Jewish Film Festival in January 2016
Kino Lorber negotiated North American rights with Indie Sales and will release the film on January 29, 2016.
Indie sales will handle international rights with Orange Studio.