The North American rights deal with Preferred Content precedes a September 25 release at IFC Center in New York followed by Los Angeles and additional markets.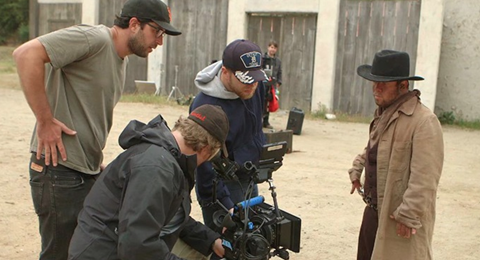 Virgil Films will distribute Becoming Bulletproof across digital platforms in early 2016.
Michael Barnett's documentary has stormed across the US festival circuit and follows the production of a Western by a non-profit grop starring people with disability.
The film will be released as part of the ongoing 'Morgan Spurlock Presents' series, a brand created by Virgil and the Super Size Me director.
"Bulletproof is a rare and uplifting film that has had audiences cheering wherever it has been shown, and it's exactly the type of project that makes us proud of what we do," said Spurlock. "Michael Barnett has made a film that's funny as well as inspiring – it's a one-of-a-kind gem."
"We are thrilled to be working with Morgan Spurlock and Virgil Films on the distribution of our film," said SuperFilms co-founder and producer Theodore James.
"Our goal has always been to reach the widest audience possible, and this partnership with the Morgan Spurlock Presents brand will create great opportunities to expand our audience and have them discover Becoming Bulletproof."
"Having the Spurlock brand be part of our Becoming Bulletproof family is perfect fit," added SuperFilms co-founder Barnett. "Their exhibition plan and strategy coupled with the amazing titles in their film library makes perfect sense for our film. We look forward to working together."