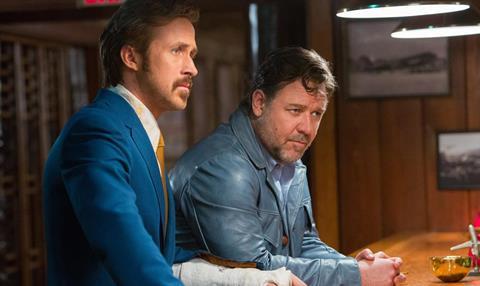 UK distributor Icon Film Distribution, which re-launched four years ago with backing from private investment group New Sparta, is seeking new investors following Dr Jerome Booth's decision to reinvest in other fields.
A number of staff have left the company in recent months, including COO Norman Humphrey, and new homes are being sought for some product, including Jamie Bell movie 6 Days which, as reported by Screen last week, has gone to Netflix.
The company was previously expected to release HanWay's Colette, starring Keira Knightley, but that is now understood to be unlikely.
The company has reduced its number and scale of releases in 2017. No movies are currently slated for release in coming months and staff will not attend Toronto or AFM. Kedi, a breakout Turkish documentary for the firm, is currently on release.
Most senior management, including respected trio CEO Ian Dawson, head of distribution Zak Brilliant and head of marketing Chris Warrington, are still in place in the hope that new investors can provide a shot in the arm to the company, which is still trading.
New Sparta's pending exit from the company follows a number of misfires. The company's early hits included horrors The Babadook and It Follows but expensive disappointments since then have included Russell Crowe-Ryan Gosling starrer The Nice Guys, Nicolas Winding Refn's Neon Demon, John Michael McDonagh's War On Everyone and Tom Hanks comedy-drama A Hologram For The King.
Icon's enticing library ranges from mainstream hits such as Paranormal Activity, 30 Days of Night, Transporter 3 and What Women Want to critical hits and breakouts such as Tom Ford's A Single Man, La Vie En Rose, Man On Wire, and Nicolas Winding Refn's Drive.
The firm is one of many distributors struggling with the pound's seismic drop against the dollar and euro. Not only is buying more expensive today but agreements forged two years ago are now having to be fulfilled at a worse rate than when initially agreed.
"There's no way of making that disparity good", said Film Distributors' Association chief executive Mark Batey. "The pound's plummet post-Brexit may be good for inward investment but it puts a particular pressure on UK distributors."
Challenging market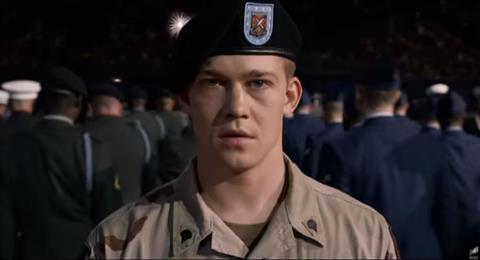 Icon is by no means alone in feeling the heat in the polarised, crowded and expensive UK market, which is also contending with shifting viewing habits among the key cinemagoing demographic.
While the UK box office is ahead year-on-year, the past 6-8 months has been particularly tough for commercial indies and smaller studios as audiences continue to gravitate toward blockbuster franchises.
Expensive 2017 disappointments for larger indies have included Valerian, Detroit, Sleepless, Gold and The Lost City Of Z, to name a few.

Studio misfires have included Rough Night, The Dark Tower, Billy Lynn's Long Halftime Walk, CHiPs, Rules Don't Apply, The Zookeeper's Wife, Unforgettable and indie acquisition Patti Cake$. Soft openings have become prevalent.
Studiocanal, a vital player in the UK market, let go its head of distribution John Trafford-Owen earlier this year and is one of a handful of companies experiencing a challenging year at the box office. Paddington 2 will considerably improve that outlook and The Commuter and Early Man should provide a strong start to 2018.
According to the Film Distributors' Association website, Entertainment Film Distributors, for years one of the major players in the local market, has theatrically released only two films in the past six months: Anne Hathaway's Colossal and Scott Eastwood action movie Overdrive, neither of which managed more than £100,000. The same company released three times more movies in the same period two years ago.
Q2 and Q3 are not prime time for commercial indies and fortunes are to an extent cyclical but there is no getting away from the tough nature of the middle ground.
"Films which routinely took a couple of million dollars at the box office two years ago are now often taking a third of that," one distribution executive told Screen.
There are still breakouts and solid bets out there, they are just fewer and further between.
"The middle ground has been treacherous for a long time," added Batey. "It is now as treacherous as it can be."