Teen action drama Divergent distinguished itself from the competition on social networks in the UK for its second week on release.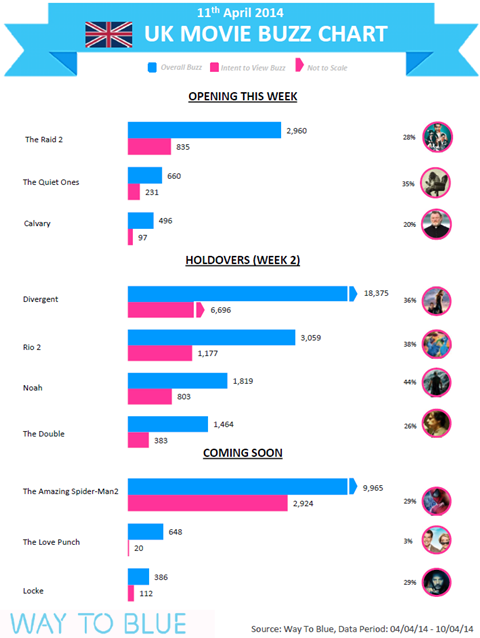 The feature generated more than 18,000 comments on social media networks, with 36% of those expressing an intent to view, making it the UK's most buzzed about film of the week.
The Raid 2, opening this week, outstripped other newcomers with nearly 3,000 comments, of which 28% expressed an intent to view.
Of those coming soon, The Amazing Spider-Man 2 proved most talked about with nearly 10,000 comments – 29% intent to view.
For an explanation of the Way to Blue chart and its methodology, which tracks 'overall buzz' and important 'intent to view' buzz, click here.
To view the chart in pdf format click here.