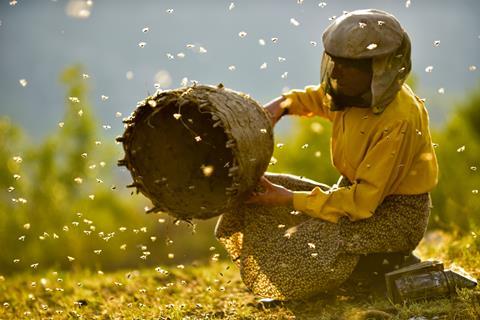 The DOC NYC festival has selected Knock Down The House, Honeyland, Diego Maradona, American Factory and 11 other documentaries for its Short List: Features section, designed to spotlight what the event's programmers think are the year's strongest awards contenders.
The festival, which runs from November 6 to 15 in New York, is also launching Winner's Circle, a new section highlighting international festival prize-winners that may have been overlooked by US audiences.
The Short List: Features titles will for the first time compete for juried awards in directing, producing, cinematography and editing categories and directors or special guests will be in attendance at all screenings.
Other features selected for the list are: The Apollo, Apollo 11, Ask Dr Ruth, The Biggest Little Farm, The Cave, The Edge Of Democracy, The Elephant Queen, For Sama, The Great Hack, The Kingmaker and One Child Nation.
Titles in the Winner's Circle section include Advocate, Cold Case Hammarskjold, The Fourth Kingdom (El Cuarto Reino), Midnight Family, Midnight Traveler and Sea Of Shadows.
DOC NYC also named 12 documentaries for its Short List: Shorts section and revealed this year's 40 Under 40 list of young rising stars in the documentary field. Included in the latter list are Shane Boris, producer of The Edge Of Democracy; Lawrence Everson, sound editor of American Factory; Bing Liu, director/producer/cinematographer of Minding the Gap; Nicholas Ma, producer of Won't You Be My Neighbor?; and Lindsay Utz, editor of American Factory.
Festival artistic director Thom Powers commented: "Today's announcements of the DOC NYC Short Lists, Winner's Circle and 40 Under 40 showcase a tremendous breadth and depth of talent. We're excited to bring New York audiences to some of the year's best films and showcase the future of the documentary field."