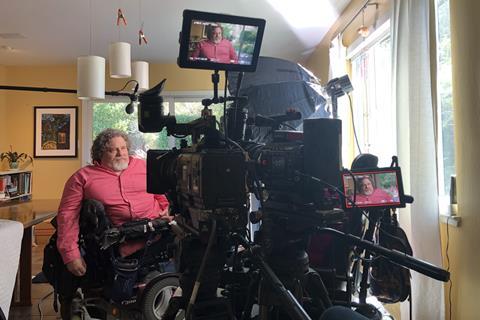 Filmmakers' organisation FWD-Doc: Documentary Filmmakers with Disabilities in association with the UK's DocSociety and supported by Netflix, with consultation from communications agency WDW, is today launching a new resource for the UK industry called Toolkit For Inclusion & Accessibility.
A US version of the Toolkit is set to follow.
The Toolkit is a 62-page document that includes a wealth of practical advice to help filmmakers make change across development, production, post, distribution and exhibition. The information includes how to craft the best closed captions and audio descriptions and the language film critics and journalists should use when writing about disability on screen.
"There are different ways the Toolkit can be used and we hope that people find it a really empowering document to dig into," said Lindsey Dryden, the UK-based producer of Unrest, and one of the authors of the Toolkit.
Dryden is a founding member of FWD-Doc, which has more than 200 members. "It can be used at an individual level, or by production companies and bigger teams."
While much of the expertise comes from the documentary world, nearly all of the Toolkit's advice will be relevant to the fiction realm as well, she explained.
Good business
The document includes a case study of Netflix's acclaimed 2020 documentary Crip Camp, the latest figures about D/deaf and disabled people in film; plus advice and reflections from dozens of D/deaf and disabled filmmakers from the FWD-Doc community and the BFI's Press Reset Campaign.
The Toolkit also examines accessibility as a creative storytelling opportunity. "The stories from our community are often they're told by people outside the community, and not with them," said US filmmaker Jim LeBrecht, who co-directed Crip Camp with Nicole Newnham. The film has been shortlisted for an Oscar and longlisted for a Bafta. "But if we can't make those films, or do this work, that's just going to continue to make people with disabilities underrepresented and misrepresented."
"When you have a very authentic story — not just around disability, with any story - it is heightened," he continued. "It's better entertainment. It feels truer, people had not mined our community and looked at us as makers to feed the industry with these stories…We've been saying for a while this is good business, there's money in them there hills," he added, pointing to Apple's recent $25m acquisition at Sundance for Sian Heder's CODA, about a family living with deafness.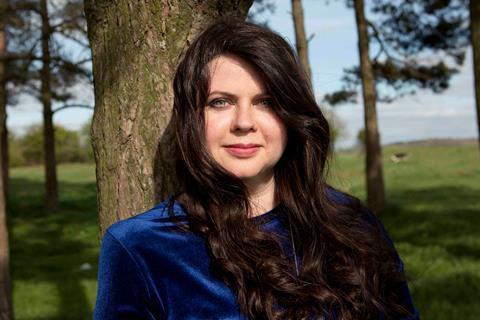 Dryden agreed that accessibility makes good business sense as well as better storytelling potential. Disabled people make up over 20% of the UK population, with spending power of £274 billion per year. "If you're forgetting about a fifth of your audience, you're forgetting about some creative opportunities," she explained. "Jim and Nicole put it really beautifully in the Toolkit itself. We spend all this time and energy and love on crafting our storytelling. But what if we're just handing over the captioning, which is a thread of our storytelling, to somebody else? Or instead of describing what a piece of music is doing, the caption just says 'music'. I think accessibility opens up these extra layers of storytelling. That's what we're all here for."
LeBrecht said the visibility for Crip Camp has been helped by dedicated work from Netflix, which has released assets including a script of the film for deafblind audiences, and from the Obamas' production company Higher Ground. "We've heard a little from film folks that there is a 'Crip Camp effect' — it really made people stop and think notice, and that is validation this is an important story. This is an incredibly exciting moment."
LeBrecht said he has heard a lot of comments in the past year about how the film industry should be more inclusive of disabled filmmakers and disabled audiences. But even some of those well-meaning people don't know where to start. LeBrecht, also as a founding member of FWD-Doc who consulted on the creation of the Toolkit, added, "People say, 'We need to do better. But how do we do this? I don't know anything about providing access'… Well now they have 62 pages. The information is in there, if you're unsure about captioning or audio description, this document can help."
Dryden hopes the Toolkit will become a living document that can be updated annually as progress is made and as technology evolves. They hope other organisations or companies support the Toolkit or join forces with FWD-Doc, or even to the creation of other FWD chapters.
"I'd love to update the Toolkit with the next major UK-supported film that can be as strong a case study as Crip Camp," Dryden said. "I would love to update the Toolkit with a picture of a wheelchair user going up onto the stage of a major award ceremony, because the ramp is provided by default. That would be a beautiful update."