Minchin will head its Welsh division.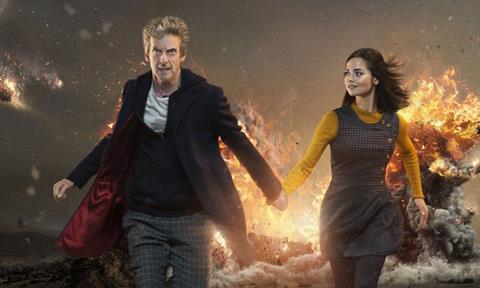 Doctor Who exec producer Brian Minchin is joining Sherlock indie Hartswood Films to bolster its Welsh division (reports Broadcast).
Minchin, who has worked on the BBC1 sci-fi drama alongside Hartswood director Steven Moffat since 2013, will head drama development at the company's Cardiff-based arm, Hartswood West.
He will be tasked with developing his own slate of original dramas and working on existing Hartswood projects.
The Cardiff office has produced all four series of BBC1 detective drama Sherlock and an adaptation of Lady Chatterley's Lover.
Producer Sue Vertue said she is keen to make more programmes in the region and highlighted the strength of Welsh crews.
"Wales has always been very important to us, particularly on Sherlock, and we want to continue that strength," she said. "When we started off in Wales, people came in for work experience and now they're running their own departments."
Minchin, who also worked on Russell T Davies' Midsummer Night's Dream and BBC3's Being Human, said he is "very excited" to build on the success of drama in Wales.
Vertue admitted that finding studio space has always been a challenge, although the launch of Wolf Studios Wales, established by Jane Tranter's indie, may alleviate some pressure.
She said that a number of drama and comedy projects that had been in development are on the verge of being greenlit.
The firm is currently "putting a deal together" to adapt romantic drama Doctor Zhivago with The Tudors creator Michael Hirst.
It is also working on a remake of Bram Stoker's Dracula, penned by Moffat and Mark Gatiss, which is expected to air on BBC1. "[Post-Doctor Who] Steven will obviously have much more time to develop more projects with us," Vertue said.
Moffat said: "I've worked with Brian for the past four years on Doctor Who, and he's a brilliant and creative producer and a good friend. Now that I'm leaving Who to concentrate on Hartswood projects, I couldn't be more delighted that Brian is doing the same."