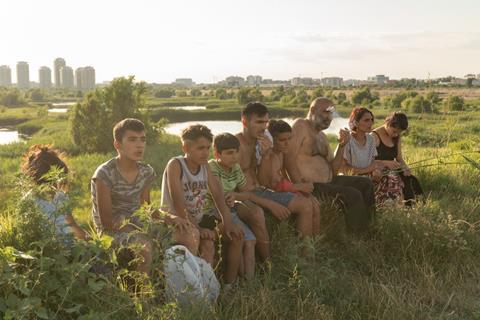 International Documentary Film Festival Amsterdam (IDFA) has unveiled the first titles selected for edition, which is set to go ahead as a mix of physical and virtual events from November 18-29.
The festival will screen 30 documentaries first selected for the Berlinale, Sundance and Cannes under the banner Best of Fests.
Scroll down for full list of titles
The titles include The Truffle Hunters by Michael Dweck and Gregory Kershaw, which debuted at Sundance before being being selected for both Cannes and Telluride (although neither took place); and Elizabeth Lo's Stray, which observes Turkish city life through the eyes of stray dogs and won best international documentary at Hot Docs.
Further titles include Andrey Gryazev's The Foundation Pit, which premiered at the Berlinale; Garrett Bradley's Time, which won a directing award at Sundance; and Radu Ciorniciuc's Acasă, My Home, which picked up prizes at Sundance, Sarajevo and Thessaloniki.
IDFA plans to physically screen some 200 films in 15 theatres across Amsterdam as well as run three virtual cinemas, showing features as well as live online events with filmmakers.
IDFA's industry events will take place online from November 16-20.
As previously announced, Gianfranco Rosi will be the guest of honour at this year's IDFA, which will host a retrospective of the Italian director's work including his latest feature Notturno.
IDFA has now revealed the 10 films selected by Rosi, which span documentary, hybrid and fiction features.
They include 10 Shorts By Vittorio De Seta; Susana de Sousa Dias' 2009 documentary 48; cinema verité classic Anna, directed by Alberto Grifi and Massimo Sarchielli; Vittorio De Seta's Banditi a Orgosolo; and Jack Hazan's 1974 feature A Bigger Splash.
Rosi's selection is rounded out by Francesco, Giullare Di Dio and India: Matri Bhumi, both directed by Roberto Rossellini; Pietro Marcello's The Mouth Of The Wolf; Luis Bunuel's Los Olvidados; and Robert Kramer's documentary-fiction hybrid Route One/USA.
IDFA 2020: Best of Fests
Acasă, My Home, dir. Radu Ciorniciuc
Bloody Nose, Empty Pockets, dirs. Bill Ross, Turner Ross
Bulletproof, dir. Todd Chandler
Dope Is Death, dir. Mia Donovan
The Earth Is Blue As An Orange, dir. Iryna Tsilyk
El Father Plays Himself, dir. Mo Scarpelli
The Foundation Pit, dir. Andrey Gryazev
Garage People, dir. Natalija Yefimkina
Heaven Beneath My Feet, dir. Sandra Madi
Hey! Teachers!, dir. Yulia Vishnevets
IWOW: I Walk On Water, dir. Khalik Allah
Jacinta, dir. Jessica Earnshaw
Jungle, dir. Louise Mootz
Makongo, dir. Elvis Sabin Ngaibino
Mayor, dir. David Osit
The Mole Agent, dir. Maite Alberdi
Notes From The Underworld, dir. Tizza Covi, Rainer Frimmel
Oeconomia, dir. Carmen Losmann
Once Upon A Time In Venezuela, dir. Anabel Rodriguez
An Ordinary Country, dir. Tomasz Wolski
Petit Samedi, dir. Paloma Sermon-Dai
Please Hold The Line, dir. Pavel Cuzuioc
A Shape Of Things To Come, dir. Lisa Marie Malloy, JP Sniadecki
Songs Of Repression, dir. Estephan Wagner, Marianne Hougen-Moraga
Stray, dir. Elizabeth Lo
Things We Dare Not Do, dir. Bruno Santamaria
Time, dir. Garrett Bradley
The Truffle Hunters, dir. Michael Dweck, Gregory Kershaw
Welcome To Chechnya, dir. David France
Zappa, dir. Alex Winter