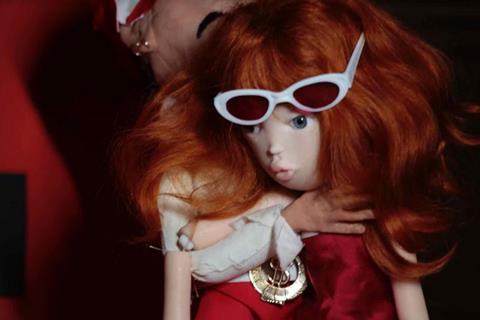 Dollhouse: The Eradication Of Female Subjectivity In American Popular Culture was awarded the Slamdance 2019 narrative grand jury prize on Thursday night (31).
Nicole Brending's film took its place on the honour roll alongside David Hambridge's documentary prize winner Kifaru.
Audience Awards went to Andrew Patterson's narrative feature The Vast Of Night and Kifaru again, while Patrick Creadon's Ski Bum: The Warren Miller Story earned the Best of Breakouts Audience Award in Park City.
"Slamdance has helped launch many filmmakers that have gone on to change the face of entertainment," said Slamdance co-founder Peter Baxter. "Our artist led community, including the support and mentorship of this year's Founder's Award recipient Steven Soderbergh and alumni Anthony and Joe Russo, continues to focus on the discovery and support of great new artists. We congratulate the winners and everyone at Slamdance who represent the authentic voice of independent artists and our cultural future."
This year's Russo Brothers Fellowship was awarded to Hannah Peterson, director of East Of The River. The $25,000 prize, presented by AGBO Films in partnership with the festival, is designed to give a filmmaker the opportunity to continue their journey, with mentorship from Joe and Anthony as well as development support from their studio.
The 2019 CreativeFuture Innovation Award went to Bloeistraat 11, directed by Nienke Deutz. The award is given to an emerging filmmaker who exhibits the innovative spirit of filmmaking. The Spirit of Slamdance Award, voted on by filmmakers and given to the filmmaker who best embodies the spirit of the festival, went to Brending for Dollhouse: The Eradication of Female Subjectivity in American Popular Culture.
The festival's Outstanding Acting Award, curated by the Slamdance team, went to Siyabonga Majola from We Are Thankful.
Slamdance's 2019 feature competition lineup included 18 World, North American, and US premieres including films from Argentina, Belarus, Brazil, Germany, India, Italy, Kenya, Poland, South Africa, the UK and US. Eleven narrative and nine documentary features were showcased in competition. All competition films are feature length directorial debuts with budgets of less than $1m, and without US distribution.
For the complete list of winners click here.