Nadine de Barros and her team have enjoyed a strong response at the EFM to the comedy starring Alec Baldwin and Salma Hayek.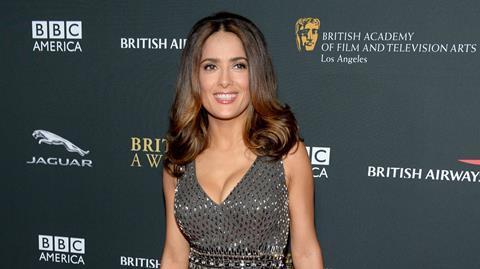 Drunk Parents has gone to Wild Bunch for Germany, eOne for Canada, and Dutch Film Works for Benelux.
Elsewhere deals have closed in Middle East (Falcon), Switzerland (Praesens), Eastern Europe (Prorom), Portugal (Lusomundo), Greece (Tanweer), India (Impossible), Indonesia (PT Prima), Philippines, (Octoarts), and Turkey (Filmdom). HBO took Pan Asia pay TV.
Baldwin and Hayek play a couple of doting parents who get drunk the night after dropping off their daughter at college, leading to a kidnapping and a serious case of mistaken identity.
Jim Gaffigan, Joe Manganiello, Bridget Moynahan, and Ben Platt round out the cast.
"This hilarious script and wild cast are coming together to create a strong comedy that is speaking to buyers," said Fortitude International partners Nadine De Barros. "We are thrilled with the response to this film and are ready to continue great sales at EFM."
The film is currently shooting and Fred Wolf directs from a screenplay by Wolf and Peter Gaulke.
Robert Ogden Barnum and Aaron L. Gilbert produce the Bron Studios and Fortitude International co-production in association with CW Media Finance.
Jason Cloth, Andy Pollack, David Friendly and de Barros serve as executive producers.