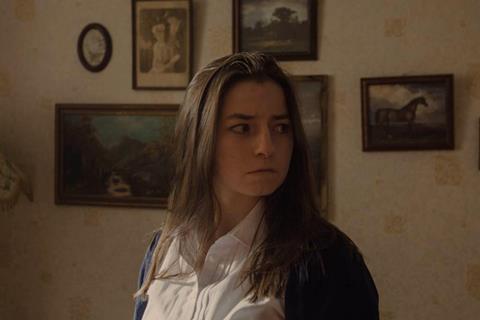 Sasha King's Vicky and Dónal Foreman's The Cry Of Granuaile are among the world premieres screening at this year's Dublin International Film Festival (DIFF), which will run as a physical event from February 23-March 6.
Produced by King and Bill Snodgrass, documentary Vicky tells the story of Irish woman Vicky Phelan's work to expose the truth behind Ireland's Cervical Check healthcare scandal.
The Cry Of Granuaile is produced by Foreman, Liam Beatty and Edwina Forkin and centres on an American filmmaker, reeling from the death of her mother who enlists the help of a young Irish academic on a trip to the west of Ireland to research a film about legendary 16th century pirate queen Granuaile.
DIFF is also hosting the world premiere of Rachael Moriarty and Peter Murphy's Irish-language feature Róise & Frank. Produced by Macalla and supported by Screen Ireland, the Broadcasting Authority of Ireland (BAI) and TG4 through the Cine4 scheme, it tells of grief stricken Róise who comes to believe a mysterious dog is the reincarnation of her late husband.
Other world premieres coming to Dublin include Myles O'Reilly's Dark Horse On The Wind, produced by Lorraine Kennedy, and Dónal Ó Céilleachair for Continuing Traditions, produced by Anú Pictures.
Elsewhere in the programme, Kate Dolan's psychological thriller You Are Not My Mother will receive its Irish premiere following its debut at Toronto International Film Festival.
The line-up also includes Stephen Fingleton's real-time, one-shot thriller Nightride, which centres on a dealer trying to pull off one last job in order to go straight; and Neasa Ní Chainaín and Declan McGrath's Young Plato, which documents the maverick work of headmaster Kevin McArevey in Belfast's Ardoyne area.
Nathalie Biancheri's Wolf, about a man who believes he's a wolf in human form, will also screen at DIFF. Biancheri and lead actor George MacKay are set to attend the festival.
Also screening is Conor McMahon's comedic horror Let the Wrong One In, which filmed in several well-known locations around Dublin and features a strong Irish cast alongside Anthony Head. It tells of a young Dubliner faced with the ultimate dilemma when his sibling is turned into a vampire.
The previously announced Irish-language feature from Colm Bairéad, An Cailín Ciúin will be this year's opening film, while My Old School, Jono McLeod's look at one of the most notorious imposter cases of modern times, will close the festival.
International selection
The international selection includes The Feast, the debut feature of TV director Lee Haven (Doctor Who). Told in the Welsh language, it centres on a mysterious young waitress tasked with serving privileged guests at a remote dinner party.
Other titles include Jenna Cato Bass's South African supernatural thriller Good Mada; South Korean political thriller Escape From Mogadishu; Benjamin Bergmann and Jono Bergmann's documentary Mau, about design visionary Bruce Mau ; and Lim Chung Man's Keep Rolling which explores the career of influential filmmaker Ann Hui.
Festival Director Gráinne Humphreys said: "We are all thrilled to celebrate our 20th anniversary year as a living, breathing cinematic experience. I am particularly delighted to premiere the superb line up of new Irish films and show these new works alongside their international counterparts."