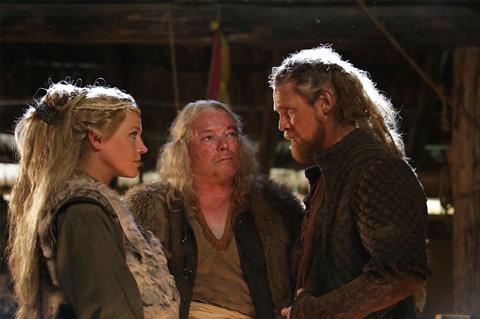 Danielle Raaphorst of Incredible Film has sold key territories on historical epic 754 A.D. Redbad.
Its been sold to Splendid Film in Germany, F.I.P. in France and SRND in the Middle East.
Directed by Roel Reiné, the film stars Breaking Bad actor Jonathan Banks, Dutch actor Gijs Naber, and Danish actor Søren Malling, star of The Killing and Borgen.
The project is currently shooting across in Denmark, Germany, Belgium and The Netherlands and is produced by Klaas de Jong of Dutch production outfit Farmhouse TV & Film Productions.
Raaphorst said: "Mipcom underlined for me the great international appeal of this highly ambitious film."
It's described as a historic, action-packed epic about the rise of Christianity and the sagas and ancient legends surrounding King Redbad.
Roel Reiné's previous film Admiral topped the Netherlands' box office when it was released in January 2015. He has also directed episodes of Black Sails and Inhumans.