Industry figures at the Holland Film Meeting talk to Screen about the importance of locally-based sales companies.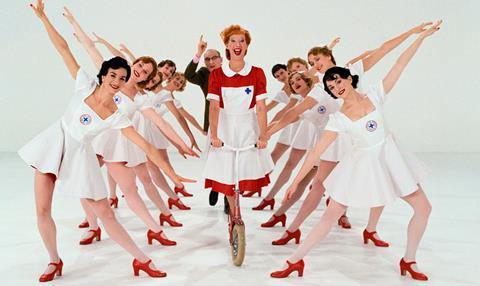 In the wake of the collapse of Fortissimo Films last month, a heated debate has begun in the Netherlands about the lack of sales agents in the Benelux region.
At the Holland Film Meeting in Utrecht this weekend (Sept 22-25), several leading producers have commented on the importance of establishing new locally-based companies that can represent Dutch movies at international markets. There has even been talk of government support for a Dutch sales agency, either helping existing companies or setting up a new national agency.
The debate comes as Pim van Collem's sales outfit Dutch Features Global Entertainment has revealed that it is planning to set up a small arthouse label next year, and as speculation continues to swirl around what will happen to Fortissimo's titles.
Throughout its 20-year history, Fortissimo always handled Dutch movies alongside its Asian, US indie and other European fare. The company long represented the films of Dutch auteur Alex van Warmedram and also successfully handled more populist Dutch fare, for example 2002 musical comedy Yes Nurse No Nurse! [pictured].
Opportunity
"It is very sad that they [Fortissimo] are no longer there", Viking Film's Marleen Slot, chairman of Film Producers Netherlands, told Screen.
"I feel there is an opportunity to have a sales company or sales representative. We are a strong country with a new production incentive. We have lots of opportunities for international productions to work in the Netherlands but also for local producers to work on an international level. Having a sales agent in the Netherlands would strengthen that position even more,"
Former Fortissimo executive Esther Bannenberg, who is now working for Lumiere, made a similar point.
"Fortissimo was obviously a huge ambassador in terms of having a great nose for finding talent," Bannenberg commented. "They really made a difference not just for Asian films but also for many Dutch films. They really managed to give them business opportunities outside the Benelux and Dutch-speaking territory, which is pretty small."
"It's a great loss," Doreen Boonekamp, CEO of the Netherlands Film Fund, commented of Fortissimo's demise. The Fund already offers financial support for foreign distributors which release Dutch titles. The intention now is to give sales agents handling Dutch features control of this funding. Boonekamp also said the Fund would be open to the idea of supporting a new national sales agency.
In recent years, even before the demise of Fortissimo, Dutch titles have been handled by many leading German and French sales companies, most prominently Beta Cinema and Films Distribution.
Canadian outfit Attraction has long handled Dutch kids' feature fare. However, the consensus among Dutch producers is that a local company would be more willing to take on riskier titles, not just the more obviously commercial ones or those that play at major festivals.
"If you have a Dutch sales agent, your contact is so much better. You can literally walk into the office and discuss [your film]," commented veteran producer/director Ate de Jong.
"Ultimately, it is a people industry. If you have a direct, personal contact, they are going to do better for your film and work harder. If you have a Dutch sales agent, they will work harder for you than a foreign sales agent."
Damaging
That sentiment was echoed by San Fu Maltha of Fu Works, who also suggested it would be damaging for the industry if at least some Dutch films weren't handled by foreign companies. "But the case where we are now where we have no Dutch sales agents is also bad," he said. "For the industry, it is good to have at least one [local] agency."
The Netherlands already has some specialised sales agents doing "a hell of a job" (in Maltha's words). These include van Collem's Dutch Features, which is as active in the TV market as in features; NPO Sales, which specialises in sales and pre-sales of docs, drama series and youth programmes produced or coproduced by Dutch broadcasters; Sidney Neter's SND, which handles short films, TV movies and docs; and Incredible Films.
Dutch Features, which is handling this year's Dutch Oscar entry Tonio, is a major presence at TV as well as film markets and is selling aggressively to SVoD majors like Netflix. But its footprint is very different to Fortissimo's, with its focus primarily on mainstream titles.
"Of course, it was very good to have a company like Fortissimo based in the Netherlands," said Stienette Bosklopper of Circe Films. But she also pointed out that big, established foreign sales agents like Films Distribution are able to sell films as part of packages. She questioned whether a Dutch agency could do the same.
"I am not sure whether you could create a package like that based on Dutch films," said Bokslopper. "I think every sales agent will confirm you need locomotives to pull the other films. I am not sure we will be able to deliver these kinds of films from the Netherlands."